Cantrell Drug Company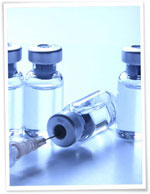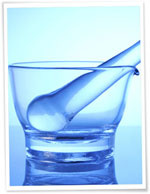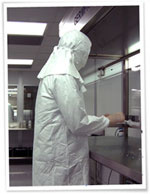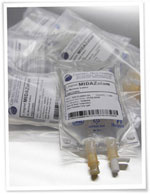 Cantrell Drug Company is a specialty pharmaceutical company providing customized medications to patients, physicians, clinics, and healthcare institutions pursuant to physician orders. These medications are prepared to the specific needs of patients, from varying dosage strengths and formulations to commercially unavailable products. Established in 1952, Cantrell Drug Company has a long and successful history. Amidst many changes in the field of pharmacy, Cantrell Drug Company has remained committed to the specific needs of patients. This privately owned and operated corporation is one of the nation's most advanced sterile compounding and manufacturing facilities.
Cantrell Services
Sterile Product Admixtures
Cantrell specializes in pharmacy-prepared, sterile products up through USP risk level III. Today, all healthcare institutions are experiencing budget constraints, staffing shortages, ever-increasing regulations, limited pharmacy space, and many other obstacles. These constraints create an ideal environment for medication errors in compounding. Outsourcing these time consuming, error prone tasks can be a smart choice. Through carefully designed facilities, procedures, proper equipment, trained personnel, and end-product testing, Cantrell Drug Company offers a level of safety beyond that which most pharmacy settings obtain. PCAB accredited, USP 797 compliant, c-GMP focused policies and procedures provide safety you can trust.
DEA Manufacturer
Cantrell Drug Company is licensed as a DEA manufacturer to prepare and distribute controlled substances via the DEAs official 222 Order Form or via online CSOS. A common misunderstanding in the healthcare community is that a prescription may be utilized to acquire or distribute pharmacy-prepared controlled-drugs from one DEA registrant to another (i.e. pharmacy to physician). This transaction requires the services of a registered DEA manufacturer. Cantrell Drug Company's controlled substance distributions are performed in strict compliance with DEA regulations.
For Office Use
Cantrell Drug Company recognizes the need for pharmacy-prepared medications that are intended for office use by licensed institutions and practitioners. These pharmacy-prepared products are not intended to be dispensed or distributed to patients outside the physician's office or healthcare facility. These products will be appropriately and clearly labeled "For Office Use". Medications that are available for this purpose include:
Intrathecal Custom Mixtures
PC Admixtures
Epidural Admixtures
Labor and Delivery Admixtures
Cardioplegias
Deltec© Cassette Pre-fills
On-Q© Pump Pre-fills
Small Volume Vials
Small Volume Admixtures
Large Volume Admixtures
Steroid Injections
Custom medications for most any dosage form
Drug Shortages
Every healthcare institution is sure to feel the effects of drug shortages in the coming months; in fact, the amount of drug shortages has more than tripled since 2005. Approximately 80% of these products were sterile injectable medications. The shortages lead to increased cost for pharmacies to meet patient and physician needs, and much of the financial impact is felt in acute care divisions. Cantrell Drug Company offers compounded solutions to many of these drug shortages. We are currently providing many of the "hard to find products — please contact us for more information and to see if the product you need is available. We will help you "fill in the gap" during the time period the shortages are in effect.
Our goal is to provide the highest quality pharmacy prepared medications, focusing on strict compliance with U.S. Pharmacopoeia Guidelines, as well as recommendations from the American Society of Hospital Pharmacists and the National Association of Boards of Pharmacy.