Datascan DCS Pharmacy Inc.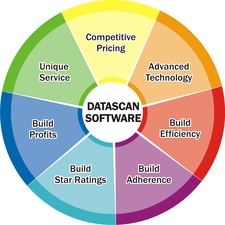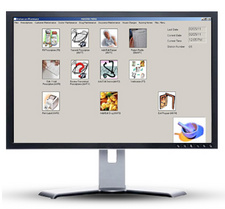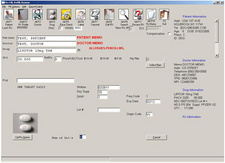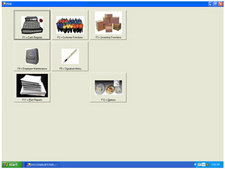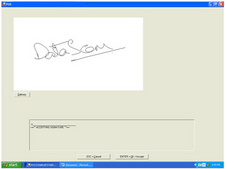 DATASCAN (DCS Pharmacy, Inc.) has been serving the needs of independent pharmacies for 30 years. We provide both hardware and software solutions designed to help your pharmacy become more profitable and operate more efficiently.
Datascan provides many products to aid owner/pharmacists to run their businesses in an efficient manner. We develop and maintain all of our software in-house, allowing us to make changes in a timely manner whether it involves new state or federal requirements or new features requested by our customers.
WinPharm
WinPharm, Our primary product is used by hundreds of independent pharmacies and MD dispensaries around the country. We have clients that focus on long term care, managed care, and assisted living facilities that utilize our software to manage the needs of these facilities on a daily basis. WinPharm supports all of the latest technology from IVR systems for auto refills using your phone system, to E-scripts from doctors offices, robotic dispensing machines, electronic signature capture, Datascan Workflow, all the way to integrating with our proprietary point of sale software. Our software and the interfaces / add-ons built off of it offer all of the latest technology available to run your pharmacy or dispensary.
WinPharm Software Features:
Full HIPAA compliance and certified for NCPDP D0 claim submission
Full IVR System Integration for refill requests via telephone automated system
Full E-Scripts Integration available
Ability to synchronize customers with our POS software
Full Verification module built-in
Ability to scan / lookup hardcopies of RX including displaying in verification software
Option for pill image database
Easy to read color coded daily RX log
Ability to lookup and add new drugs and most plans
Single and Multi-user system support
Speedy refills by selecting multiple prescriptions from the patient's profile
Automatic COB Billing (bills secondary insurance)
DCS Point of Sale
What sets our Point of Sale system apart from our competition is the fact that it was written and designed here, in house, with independent pharmacies in mind. As with our WinPharm software, we are constantly improving on our POS software and making changes based off requests and feedback from our clients. Our full featured Point of Sale system integrates into our WinPharm application allowing to quick-add customers from the pharmacy database as well as auto download of co-pay due when scanning the RX at the checkout.
DCS Point of Sale Features:
FSA/IIAS Compliant
SIGIS certified
Pseudoephedrine sales management
Reduce operator error with highly accurate omni-directional scanning technology
Automatic purchase order creation through re-order points by item
Electronic purchase orders with most vendors
Automatic inventory quantity update from vendor responses on purchase orders
Manufacturer's coupons supported and verified including expiration date
Outside photo developing cost scanning
Loyalty program interface to keep customers coming back
PCI compliance for credit card processing
Competitive rates for processing credit cards
Real time / Fast credit card and debit card acceptance
If your current system is not serving your needs either technically or financially, contact us for a competitive quote.