CriticalPoint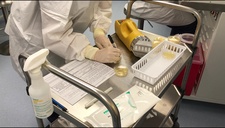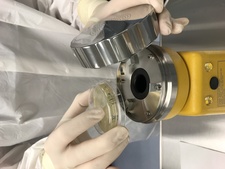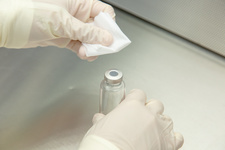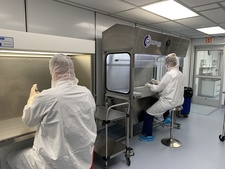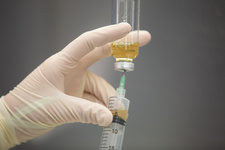 CriticalPoint
CriticalPoint strives on increasing patient safety through a variety of educational offerings focusing on UPS 795, 797, and 800. Partnering with industry experts, we provide the most-current and engaging training on industry standards resulting in improved competency and patient safety.
Our Mission
Our mission is helping customers achieve a measurable state of excellence through trustworthy, time-tested, and practical compounding and patient-safety solutions.
Our Vision
Our vision is to advance compounding practices through leadership and delivery of evidence-based, best practice compounding, and patient-safety solutions.
eLearning
Sterile Compounding eLearning
Our course in Sterile Compounding consists of 32 eLessons (worth 34.5 hours of ACPE-approved CE for Pharmacist or Technicians). These eLessons are specifically designed to teach and reinforce the skills required to meet the requirements of USP 797 and 800. Visit our website to view a complete listing of lessons and learning objectives.
Nonsterile Compounding eLearning
CriticalPoint has expanded our eLearning offerings to include Nonsterile Compounding. The course Best Practices and Compliance for USP 795 for Nonsterile Compounding is written by expert instructors and includes 11 eLessons and post tests covering all aspects of USP 795 (proposed revisions). The course is worth 11 hours of ACPE-approved CE. Visit our website to learn more about the course.
Pharmacy Math Skills
This course develops fundamental math skills during 8 eLessons that incorporate practical examples from pharmacy work settings. This offering may benefit certain pharmacists, technicians and students who need to build a sound math skills framework, essential to successful pharmacy practice.
503B
The web-based curriculum will ensure participants acquire a comprehensive understanding of how and why 503B practice evolved. These eLessons also summarize each of the FDA draft and final guidances so that learners know where to seek guidance for 503B practice.
Hands-On Live Training
Held at the CriticalPoint Center for Training and Research Facility (CCTR) in Totowa, NJ, the Sterile Compounding Boot Camp® Live Training Series is comprised of a number of training programs designed to deliver high-quality, cost-effective professional development and networking opportunities that provide attendees with information they can immediately apply in their work setting to improve compounding quality and patient safety. We believe that the best way for pharmacists and other compounding professionals to understand and implement current standards of practice is to be immersed in an environment that provides access to a comprehensive curriculum in a real-life setting with hands-on practice mentored by faculty who are true subject matter experts.
The CriticalPoint Sterile Compounding Boot Camp Live Training Series includes the following classes:
Best Practices for Nonhazardous, Sterile-to-Sterile Compounding
Best Practices for Handling Hazardous Drugs
Best Practices for Environmental Monitoring
Aseptic Technique Refresher (with "Best Practices for Nonhazardous, Sterile-to-Sterile Compounding" as part of the QP503A Certification)
Cleaning and Disinfection of Sterile Compounding Spaces
Qualified Person Certification Program for 503A Personnel
Virtual Live Training
Save money and avoid time away from work and your family! You can now receive the same engaging, detailed, and practical lectures and discussions we have at the CriticalPoint Center for Training and Research virtually.
Available Live vCourses
Best Practices for Nonhazardous Sterile-to-Sterile Compounding
Best Practices for Handling Hazardous Drugs
New Enhancement to our 2021 Virtual Training
New Labs that provide more hands-on training and interaction between attendees and instructors
Standard Operating Procedures — Sterile Compounding Facility Management
Download folder includes more resources and additional Job Aids
Peer Network
CriticalPoint Peer Network is an online resource that will provide access to the very latest information, tools, and resources related to sterile compounding. The Peer Network will allow you to search our "Frequently Asked Questions" database as well as "Ask an Expert" forum where you can post questions and view responses to other inquiries from your peers. Additionally, by joining the Peer Network you will have access to other resources, such as Pearls of Knowledge, webinars, instructional videos, featured articles, white papers and more that are available now in one central Best Practices Compounding clearinghouse. You can choose from a subscription level that best suits your needs and upgrade at any time. Try out the Peer Network Gold Subscription free for 30 days by signing up at https://peernetwork.criticalpoint.info/go/rxinsider-trial.
Model Standard Operating Procedures (SOPs)
Detailed standard operating procedures are the foundation of robust sterile and nonsterile compounding practice. When written properly, they should tell the reader exactly what to do as well as why, where, when and how to perform the activity.
CriticalPoint has developed of a set of template policies, procedures, and accompanying documentation forms (together referred to as the SOPs). They are effective in establishing robust operating procedures that ensure patient safety.
These detailed procedures and forms reflect not only guidance to foster achievement of compliance with Chapter 795, 797, and 800 but with aseptic processing best practices as well. They are continually refined and updated to reflect regulatory changes (like Chapter 797 and Chapter 800 revisions). They are consistent with the CriticalPoint eLearning Training while providing more specific "how to" detail in regard to process as well as documentation. The SOPs can be harmonized to match the actual working conditions of your compounding facility and practice.
Consulting
Kastango Consulting Group, LLC (KCG), CriticalPoint's sister company, is the trusted source for pharmacy information services and product solutions for all our customers. We offer Facility Design Services, Gap Analysis Services, Environmental Monitoring Services, Facility Environmental Controls Services, Strategic Development/Planning, and other requested services. Because we have real-world experience, we are aware of the rigors and pressures of your daily work. We are on a mission to change pharmacy for the better, and our work is never done. We hope you will join us.