IsoTech Design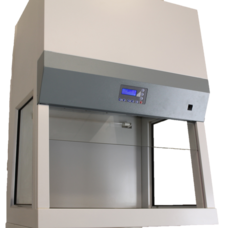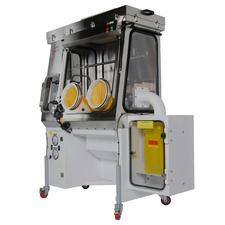 IsoTech Design is a leading designer and manufacturer of turnkey barrier isolators, CAI and CACI, modular cleanrooms, and clean air environment solutions for hospitals, pharmacies, and pharmaceutical companies. Our solutions allow a high level of sterility assurance, microorganisms and particle contamination controls, and containment management to comply with the USP <797> and USP <800> requirements for pharmacy sterile and chemo compounding.
IsoTech Design guarantees all of its products and is committed to provide optimum solutions and customer service. Full factory testing is your assurance of reliability. Each IsoTech product is thoroughly inspected in our factory prior to shipment. Our qualified service technicians will do the start-up of the IsoTech equipment along with training and SOP.
Total Solutions for USP 800 Compliance:
The ChemoSphere is a safe, clean, cost-effective C.A.C.I. for chemo compounding that is USP <797>, OSHA, AND NIOSH compliant.
ISO Class 4 in the main chamber & ISO Class 5 in the antechamber
Unidirectional and negative pressure C.A.C.I
Alarms and interlocks for prevention and safety
Fast recovery rate (less than 1 minute)
Ease of use, ergonomic, easy to install, maintain, and operate
Many sizes and options available
Optional TSPs : Total Service Plans that include certification, SOPs, and essentials
The SafeAiRx is a ductless fume, particulate & vapor extraction enclosure for safe compounding in the pharmacy.
Pulls both horizontally and vertically with a face velocity of 100 fpm
Very cost-efficient, no ducting and no installation costs
Compact bench mounted unit with a stainless steel work surface
Low vibration and turbulence inside the unit
Can be ducted to the outside with an HVAC transition collar for USP <800> compliance
Optional activated charcoal filter which can be chosen from different types of carbon to ensure bettter protection against fumes, gases and vapors.
We work very closely with our customers to design Clean Air Solutions that meet their needs and all the regulatory requirements to facilitate their processes.