Mockingbird Pharma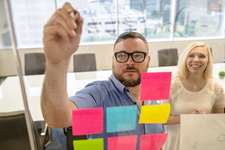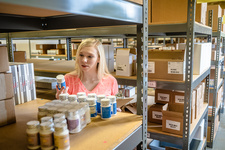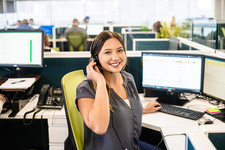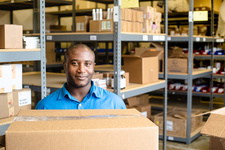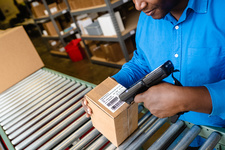 Mockingbird Pharma
Mockingbird Pharma is a rapidly growing pharmaceutical distributor serving the unique needs of independent pharmacies across the U.S. We are licensed to distribute drugs in 47 states and have a distribution center in Texas. Our VAWD-accredited affiliate Cochran Wholesale Pharmaceutical also distributes generic drugs from a Georgia distribution center.
We are a key partner to pharmacies navigating a constantly changing reimbursement environment with representatives committed to bringing value to your pharmacy.
Founded by a pharmacist for pharmacists, we are a service-oriented supplier to independent pharmacies, offering access to an expanding product portfolio at attractive pricing and terms.
WHY MOCKINGBIRD PHARMA?
Value-added Services

Online ordering with dedicated support and marketing partnerships that will enhance your business
Focus on Compliance

Putting compliance above all else by procuring products only from verified sources
Competitive Terms

Helping improve operations and cash flow through attractive terms and free overnight shipping on many products
Access to a Wide Range of Products

Downstream demand support insights allow for the turn of inventory multiple times per month
OUR VALUES
Act with integrity
Treat others with respect
Display passion for the mission
Collaborate with others
Hold yourself and others accountable
Seek knowledge
Continuously improve
Run to the problem
OUR PRODUCT CATEGORIES
Antihistamines
Cardiovascular
Dermatological
Gastrointestinal
Maintenance Medications
Pain Management
Supplements
Vitamins
Much more
OUR DEDICATED ACCOUNT TEAM MAKES THE DIFFERENCE
Founded in 2016 by a pharmacist, an entrepreneurial spirit continues to drive the culture of our organization. Rapid growth since our inception can be attributed to the value that we place on our relationships:
Our Employees take care of our customers when they are happy and appreciated.
Our Vendors bring compelling products that benefit customers and pharmacists.
Our Customers serve and give back to their communities, making small businesses the backbone of this great country.
We drive value to independent pharmacies through:
"Great communication, responsive reps, and access to hard-to-get products sets them apart." ­ Pharmacy VP of Sales
"We get free shipping from them. The customer service is very responsive to our needs." - Manager, Independent Pharmacy
"Mockingbird Pharma responds promptly and makes sure to do whatever we need them to do. They're easy to get ahold of." - Manager, Independent Pharmacy
"Mockingbird Pharma has very good relationships with manufacturers. They are able to get products that manufacturers sell to very few wholesalers." - VP of Sales, Buying Group
NEED PRODUCT NOW?
Order online when it's convenient for YOU.
Request access to the online store at shop.mockingbirdpharma.com