American HealthCare Capital OLD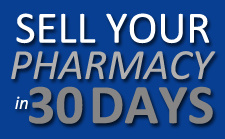 WE HAVE RECENTLY EXPERIENCED AN UNPRECEDENTED DEMAND FOR PHARMACIES!
ABOUT US:
American HealthCare Capital is a nationwide corporate finance and mergers & acquisitions advisory firm that specializes in meeting the needs of middle market healthcare providers. Our company has served as the healthcare community's bridge between sellers and buyers for over 23 years. We are active in every modality within healthcare services including but not limited to all types of Pharmacy, Infusion, DME, and Homecare.

With an emphasis on healthcare transactions, we understand the need for a unique approach to the pharmacy sector. Since we're always in the market, we pride ourselves on our intimate, real-time knowledge of the marketplace. We know who's buying for a premium, who's selling for a discount, and what deals can get financing.

Recently, we have been experiencing an unprecedented demand for pharmacies including infusion, compounding, specialty, closed-door, and retail pharmacies. AHC is approached on a daily basis by buyers, ranging from individual investors to national organizations and private equity firms that are looking to expand their services. This presents an outstanding opportunity for owners that are looking to sell their pharmacy.

SELLING YOUR PHARMACY:

When you engage our firm to represent you, it empowers us to give you the maximum exposure in the marketplace. What distinguishes our organization from The Competition is that over the last twenty three years, we have developed the largest data base of qualified buyers, making us the only brand name in the industry. Over a thousand times a day, our state-of-the-art marketing center reaches out to potential buyers and offers them businesses like yours for sale. This gives us the ability to market your company directly to almost every possible type buyer in the United States, therefore maximizing the true value of your company. As a matter of policy, no one will ever see any information about your company, including your name, until a proper Confidentiality Agreement has been executed between the prospective buyer and AHC on your behalf.

AHC utilizes a 30 day listing agreement, whereas our competition usually binds you to at least a 6 month obligation. Because we have immediate access to our proprietary data base of over 100,000 diversified buyers, we are confident that we can reach the right buyer, sometimes in as little as 30 days! If we are unable to sell your company in 30 days, we will continue to market it until the job gets done or you decide you would like to terminate it. We sell listings that our competitors have failed to sell, and our competitors have never sold a listing that we couldn't sell.

AHC never charges any up-front fees. Our team spends a considerable amount of time, effort, and resources to prepare the marketing material for your listing, and we don't get paid until the deal closes. We strive to provide the highest quality service and our representatives are available anytime to answer your questions. Call us today for a free consultation with no obligation at (800) 424-1338. Our team is ready when you are!

RECENTLY CLOSED TRANSACTIONS:

$15 Million 5-Store Chain Retail Pharmacy in South Carolina
$8 Million National HIV Mail Order Pharmacy in Kansas
$5 Million West Coast, Closed Door Infusion Pharmacy
$2.5 Million Custom Compounding Pharmacy in Tampa Bay, Florida
$750,000 Retail Pharmacy in a Medical Center in Boston, Massachusetts

Please visit our website at www.americanhealthcarecapital.com for our full inventory of active listings!