ARxIUM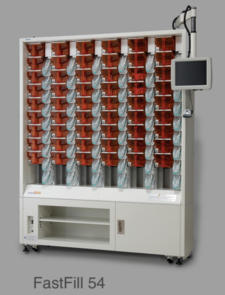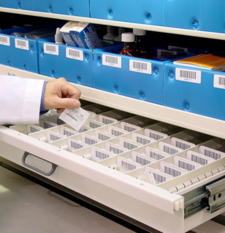 ARxIUM delivers best-in-class technology and unparalleled expertise focused on helping pharmacies of all sizes and types improve safety, productivity and efficiency. We provide comprehensive and scalable pharmacy solutions for every segment of the pharmacy market – health systems, long-term care, retail, and central fill – designed with category-leading automation hardware and workflow software, and supported by unmatched industry knowledge.
FastFill - Vial Filling
Scalability, efficiency and cost control are the key values of our line of vial-filling solutions designed for community and outpatient pharmacies. Whether you are looking for a sophisticated robotic dispensing device or simply a better way to manage your fast-moving medications, our FastFill™ line can accommodate any script volume.
Featuring
FastFill™ 220 is designed for pharmacies filling 500 to 1,000+ prescriptions per day.
FastFill™ 120 is designed for pharmacies filling 200 to 500 prescriptions per day.
FastFill™ 54 is a compact, expandable, smart solution that houses up to 54 oral solids and utilizes direct fill technology via dedicated chutes for each medication.
FastFind® Carousel
Uses the pharmacy's available vertical height to increase the number of stock keeping units (SKUs) stored in the same footprint by up to 60 percent. The carousel concept allows technicians to retrieve medications from a single location and the ergonomic design minimizes bending and reaching by picking from waist height.
OptiFill™ - High Volume Solutions
High volume solutions from ARxIUM are custom-designed for hospital, long-term care, retail and government pharmacies. Our primary high volume solution, OptiFill™ is utilized by more pharmacies than any other system, processing more than 200 million prescriptions each year.