Booth #14732
Drug Package offers Long Term Care Medication Carts in a wide range of configurations and styles to best accommodate the procedures used by dispensing pharmacists; the practical consideration of storage and flexibility demanded by caregivers. Drug Package top-quality carts have been carefully engineered for dependability with minimum maintenance, designed with pleasing style and are offered at attractive, economical pricing. We offer several "Punch-Card" Cart configurations, allowing appropriate storage and your choice of the cart most appropriate for your facility and procedures.

MEDICATION CARTS FROM DRUG PACKAGE

Cart Styles and Finishes to Compliment your Decor
Available in a Variety of Sizes and Configurations
Durable and Easy to Use
Increase Med Pass Safety for both Patient and Facility

STANDARD OR CUSTOM CART FEATURES AVAILABLE

Slide Out Writing Surfaces
Trash Container with or without Lids
Narcotic Boxes
Adjustable Card Divider Systems

DRUG PACKAGE MEDICATION CARD CHOICES

Blister Counts from 7 to 90 Days
Blister Sizes from Small to Extra Large
One Piece Cards or Cards with Blister Insert
Heat or Cold Seal Cards

In addition to Medication Carts, Drug Package offers a complete line of Medication Blister Cards, Sealing Equipment, Prescription Labels, Pharmacy Bags, Vials, Apothecary Supplies, HangUp Bags and more.
Med Cart Manufacturers point of Care OR, ICU, ER mobile ergonomic adjustable one touch Medical Cart Suppliers Anesthesia Cart Wholesalers pharmacy Med-Cart Distributors used leased refurbished narcotic box ergonomic touch screen point-of-care United States Med Carts specialty med bin caster used med carts unit dose LTC long packaging supply

Booth #14730
Rx Systems, Inc. is a full-service provider of pharmacy packaging and supplies. For over 30 years, Rx Systems has helped pharmacies develop products and strategies to serve their patients better, and more efficiently. Rx Systems offers medication carts, labels, forms, bags, vials, counter supplies, and pill cards for all types of pharmacy markets, including: Retail, Institutional, Geriatric, Correctional, Hospital, and Mail Order.

Our company has prospered through reinvestment in manufacturing and distribution. In 1979, Rx Systems, Inc. was created with the intent of providing a one-stop shop for pharmacy supplies. Beginning with 2000 sq. ft. of distribution space, our company now occupies over 100,000 sq. ft. of manufacturing and warehousing space, including sites in Hanover, PA, Richardson, TX, Chandler, AZ, and our main facility in St. Charles, MO. The success of our company began with a simple slogan that still holds true today, "Customer Service is Our Business."

Rx Systems Q-Series and E-Series Medication Carts offer a unique design that allow for an additional 150 pill cards vs. our competition for a similar sized cart. Our distinctive design allows you to add capacity to an additional cart, or order a smaller cart, but still achieve the same volume as a larger cart from another supplier. Most carts are in stock and available for immediate shipment.

Rx Systems' aluminum Q-Series medication carts are all MODULAR! The E-Series steel carts are a durable and affordable option as well.

Both Series boast:

20% greater pill card capacity than competitor's comparable carts!
More standard features than similar carts in the market.
Adjustable dividers to custom fit other systems, such as Medicine On Time®
Hard-baked powder coat for a maintenance free, enduring finish.
Best® lock to ensure smooth and dependable operation.
Four different cabinet sizes and six standard configurations.
Most orders will ship within one to two business days.
Delivered 100% assembled and ready to use.
Carts & Accessories mount easily with thumb screws
Med Cart Manufacturers point of Care OR, ICU, ER mobile ergonomic adjustable one touch Medical Cart Suppliers Anesthesia Cart Wholesalers pharmacy Med-Cart Distributors used leased refurbished narcotic box ergonomic touch screen point-of-care United States Med Carts specialty med bin caster used med carts unit dose LTC long pharmacy packaging supplies

Booth #4676
Omnicare Sales

Our business is pharmaceutical care. Our mission is positive outcomes.

Omnicare is the nation's leading provider of pharmaceutical care for seniors. Each day, our pharmacists serve more than 1.4 million residents of skilled nursing, assisted living, and other healthcare facilities in 47 states and Canada. Our services are focused on delivering the most appropriate pharmaceutical care cost effectively.

In addition to broad geographic coverage, Omnicare also provides a wide array of services designed to meet the specialized needs of the long-term care population. Customers of Omnicare Senior Pharmacy Services benefit from personalized service provided by each of its local pharmacies, including specialty unit-dose packaging, delivery, 24-hour/7-day availability, pharmacist consulting, medical records, infusion and respiratory therapy, and medical supplies. All of these services are backed by a national organization with the resources necessary to support innovation and the constant development of new services and programs.

As the nation's leading provider of pharmaceutical services to long-term care facilities, Omnicare specializes in the unique needs of the elderly. Our services are focused on improving the quality of life of the residents we serve, while reducing the cost to the payer of the pharmacy bill. Omnicare Consultant Pharmacists provide direction and oversight on all aspects of the acquisition, disposition, handling, storage and administration of drugs in long-term care facilities. To skilled nursing facilities, assisted living communities and other institutional healthcare settings, we provide the best pharmaceutical care possible, responding promptly to all staff and resident needs:

drug therapy management by long-term care professionals expert in improving outcomes, while reducing costs
unit-of-use medication delivery systems to ensure ease and accuracy for health care professionals and the residents they serve
highly skilled pharmacists, nurses and reimbursement specialists to add confidence and increased efficiency to infusion (I.V.) therapy
dedicated customer service professionals for rapid response and 24/7 emergency service
customized quality assurance, developed by exclusive teams of regulatory experts
complete compliance with all state and federal regulations, including OBRA-87 requirements for Medicare/Medicaid

Improving pharmaceutical care is the heart of service and program development at Omnicare. Its well honed clinical expertise has allowed Omnicare to create and expand its roster of cutting-edge clinical programs supported by technological advances to provide its clients with opportunities to improve the quality of care for the residents they serve while reducing overall healthcare costs.
LTC Long term care pharmacy services prescriptions elderly group homes assisted living nursing homes pharmacy delivery HIPAA JACHO JAHCO consulting health management geriatric infusion therapy

Booth #14732
Metro AccessPoint™ Rx MD

Rethink Medication Delivery. Think Metro.

Closing the Loop of Medication Delivery between Pharmacy and the Patient Bedside
The Metro AccessPoint Rx MD Mobile Medication System promotes secure medication management processes from the automated dispensing cabinet or pharmacy to the patient bedside. The system interfaces with the hospital's information system, eliminating wasteful and error-prone data entry. AccessPoint Rx MD's individual locking bins ensure that medications are organized and stored for accurate delivery. By solving the weaknesses of traditional medication workstations, AccessPoint Rx MD improves nursing efficiency, enables good medication delivery practices, and avoids common workarounds like the placement of multiple patients' medications in the same drawer or in clinicians' pockets.

Providing Nurses the Ultimate User Experience

Populates patient-specific, individually-locking drawers using the HL7 ADT (Admission/Discharge/Transfer) transactional data from the HIS, promoting accuracy and security
Secures medications for multiple patients, reducing trips and time spent at the ADC
Industry-leading power systems provide longer run times for a more efficient work flow
Utilizes the hospital's Active Directory to allow each clinician to use the same alpha-numeric user access information used to sign on to other hospital systems

Providing the Pharmacy Unparalleled Control

Integration between Metro's console and the HIS to manage users and patients more efficiently
Web-based access to AccessPoint Rx MD console allows system management from virtually anywhere
Centralized management of users' rights and fleet access
Flexible fleet management and system auditing

Providing IT Team with a Hassle-Free Solution

Cohesive hardware, software and server engineered for optimal performance
Active Directory integration to improve user management and limit redundant systems
HL7 compliant, ADT interface
Low maintenance with integrated interface engine that can be configured easily to communicate with the HIS

Supporting You with Peace of Mind
Our professional services team will ensure a successful deployment of your entire AccessPoint Rx MD system. Flexible service programs and industry leading remote diagnostics tools maximize system uptime and performance.

<em>Metro ESP</em> <sup>SM</sup> <em>Services Include:</em>

Project management, installation and training by Metro's professional services team
US-based phone support available 24/7
Software updates, on-site service and replacement parts
New remote support capabilities enable Metro to resolve issues quickly and securely without having to dispatch a technician on-site
metro flo series on mobile computer carts and medication carts. integrated mobile computer carts with wireless point-of-care solution and mobile workstations. medication management workstations with Flo 1760 and flo 1800. Flo Healthcare is uniting under Metro's mobile computing and medication management business with Lionville and medDISPENSE.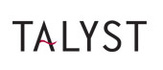 Booth #4672
Talyst

Engineering the Safer Pharmacy

InSite® Remote Dispensing System is the first medication system designed to meet the unique challenges of Long-Term Care pharmacies, facilities, and Post-Acute Healthcare companies. InSite is the next generation of remote dispensing technology, enabling secure, automated medication dispensing on-site at long-term care facilities to deliver pharmacist-approved, ondemand medication 24/7/365. InSite quickly packages pharmacist-approved medications before each medication pass, or on-demand to facilitate new residents, First Doses, ST AT orders, and PRNs. Talyst is an award-winning company with more than 700 hospitals and integrated healthcare customers.
Long term care pharmacy and LTC technology and software for patient safety
Booth #7084
TCGRx

RTP-Rx™ Series

Remote Tablet Packaging allows pharmacies and facilities to work together. The pharmacy is able to load the machines as needed, and remotely monitor any prescription changes as required at the touch of a button. Facilities are able to dispense the medications on-site and know their residents' meds are up-to-date, reducing costs and waste.

Compliant on-demand packaging for immediate medication access in the nursing facility
Cycle fill, LOA, STAT, 1st doses, discharges
Compact footprint easily fits into small spaces with all access points on the front
Reduce cost due to medication waste
Improve your bottom line by decreasing urgent deliveries and reliance on backup pharmacies
System notifies pharmacy via e-mail alerts when the remote site encounters errors
AutoSense™ canister technology electronically verifies proper canister placement
Login options include fingerprint biometrics, swipe card, or username/password

ATP™ Series

The ATP Series is the next generation technology for oral solid packing. TCG's innovative and groundbreaking software addresses market needs that have never before been addressed. The ATP Series is a practical, easy to use and innovative product that will keep your pharmacy up to speed now and in the future.

Facilitates a cost-effective alternative to blister packages with automated unit dose pouch strips
Hands-free and high speed production of unit dose strips for cart replenishment
Multi-med packages with medication capacity of up to 7 different medications and the ability to isolate expensive or controlled medications in individual packages in sequence with the other bags to facilitate ease of dispense as well as ease of return and control
The unique ability to automate up to 710 medications across multiple devices handles high volume unit dose packaging needs

CompletePac™

Conveniently package either unit dose or multi-med AdherePac™ pouches into a single CompletePac™. Organize both oral and non-oral solid medications into a single bag, organized by administration time or to help bridge the patient to the next cycle fill.

ASSISTED LIVING – Give residents more independence by organizing all meds, both oral and non-oral solids, in a single bag by administration time with clear instructions right on the bag.
DISCHARGE – Handle patient discharge from hospitals and surgery centers by including all necessary medications to last the patient until they see their primary care provider
DAILY ORDERS & LEAVE OF ABSENCE – Ensures patient compliance throughout their LOA with optimal convenience for the patient and the family
Pharmacy Automation, Pharmacy Workflow Solutions, TCGRx, Unit Dose Technology, Pharmacy Barcoding, Long Term Care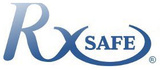 Booth #11517
RxSafe

Are you considering a technology from Asia? Why choose something outdated and obsolete? Consider the new RxSafe way of doing adherence packaging.

Are you tired of...
A limited formulary?
Hand-filling trays?
Costly down time counting tablets and filling canisters?
Unending cleaning?

Would you like to speed up the time consuming tasks of inventory management? Wish you had more space? Are you plagued by waste, theft and diversion? Let RxSafe's secure, scalable, technology-driven solutions help you move beyond your long-term care facility's constraints to expand your existing services.

The RxASP line of products is designed and manufactured in the USA. Our focus is on solving your problems—accuracy, efficiency, loss, theft, diversion, inventory management and labor costs. With the exclusive RxSafe universal canister—NO MORE tray filling... EVER! Our advanced features, combined with the ability to deal directly with RxSafe, the U.S. manufacturer, guarantees you will get the best custom integration possible, every time.

Are you ready to provide a real solution to the adherence problem? RxSafe's strip packager is your answer. For less cost than traditional vial filling, synchronize your patient's medications and produce adherence strip packaging in as little as four square feet.

Experience RxSafe's evolutionary leap forward in results-driven pharmacy technology. By selecting RxSafe to help you reach your goals, you'll move into the next era in long-term pharmacy.
Booth #9708
Integra, Inc.

Over 600 institutional pharmacies – LTC, Specialty, DME, and Compounding – pharmacies experience reduced costs, higher productivity and profits, better customer service, and improved compliance with Integra's pharmacy software solutions. Integra's open platform ensures seamless integration with industry-leading pharmacy information systems and third-party technology. In-house support teams ensure that each customer receives the attention they need.

DocuTrack

DocuTrack, the industry's leading workflow and content management system, provides a comprehensive repository to organize, route, and retrieve healthcare documents. DocuTrack's open architecture allows integration to your existing technologies and becomes your one stop reference for all pharmacy communications. Benefits of DocuTrack include:

Simple search: Quickly look up orders using Rx#, patient or facility ID, and user defined fields or your pharmacy system. Resolves customer issues quickly and instantly track orders.
Document history: Track editing user, notes, annotations, and record all page level details (fax, print, and email history).
Automated routing: Route forms and documents with intelligent document import rules, as well as static and dynamic barcodes.
NCPDP 10.6 Compliant:The eRx Module provides control over how you receive and process electronic prescriptions.
Audit Assist:Expedite audits with instant search and batch retrieval of orders to easily validate, export, or print.

DeliveryTrack

DeliveryTrack, the only purpose-built pharmacy delivery management solution,over sees every aspect of the delivery process with electronic signature capture, real-time delivery data, and route optimization. Available on the economical, easy-to-use Android platform, benefits of DeliveryTrack include:

Low cost: The Android platform supports BYOD (bring-your-own-device) for budget-friendly devices choices, and low entry costs and overall cost of ownership.
Signature capture: Capture electronic signature, role of signee, and time of delivery at each stop for fully qualified manifest generation.
Item verification: Barcode scan at each stage in the delivery process to ensure the correct items go on route and are delivered at each stop.
Vehicle tracking: Drivers can get turn-by-turn directions while you monitor their location and progress with real-time GPS reporting, and maintain a complete route history.
Barcode scanning: Scan at any level of granularity (tote, manifest, or Rx) to produce a detailed and fully-qualified proof of delivery. Barcode assets, inventory, or forms to more efficiently track these items through the delivery process.
Integration: Tight bi-directional integration with major pharmacy information systems and DocuTrack, and interface with UPS delivery system.

Logix

Logix is the industry's first true business automation tool. Integrated with DocuTrack, Logix can automate repetitive, time-consuming tasks and store business rules.
Logix gives you the tools; you decide where to apply automation. Logix can:

Remember business rules and procedural requests from individual customers
Handle time-consuming fax follow up on refills and clarifications
Auto-populate commonly used forms and instantly fax them with one click

For example, handling Refill Requests can be completely automated: from initial fax back, multiple refaxing attempts, and matching facility response with the original document. At first glance, Refill Requests appear to be a simple, standard process. But a pharmacy does it hundreds of times per day, multiplied by 10-20 initial clicks, plus follow-ups, plus resends. The end result is hours of time to do what, on the surface, looks like a very simple process.

Now imagine clicking one button and letting Logix handle the initial fax, and every fax retry, until that document is received into DocuTrack and collated with the original order – all with no staff intervention.

ICFS (Integra Cloud Fax Service)

Integra provides a comprehensive cloud-based fax solution that eliminates the need for expensive fax boards. With never-busy service, full redundancy, and instant scalability ICFS is a complete solution that fully virtualizes your fax processes and serves as your backup and disaster recovery solution.

Experience seamless fail over capability with automatic rollover.
Stay compliant with HIPAA certified transport.
Save money with no charge for connection attempts.
Provide uninterrupted service to your customers with increased fax intake capabilities.
Accommodate business growth with the infinite capacity and scalability of cloud-based services.
Prevent information loss due to natural and man-made disasters with secure backup and redundancy.
Eliminate fax costs including hardware, maintenance, carrier, and long-distance and toll charges.

For those looking to simply supplement their existing fax configuration Integra offers FaxDR (Disaster Recovery). Integra FaxDRis an add-on that integrates into your existing fax server as a fail-over for fax lines during peak demand times, or in case of a natural disaster. If faxes are down or there is an outage, all faxes will be forwarded directly into your server via a secure internet connection. This allows you to consistently receive and send faxes so your customers never know there's a problem.

ICFS and Integra FaxDR are suitable for the needs of any size pharmacy looking for alternatives to traditional faxing solutions.
docutrack delivery track pharmacy software integra electronic signature document management long term care specialty pharmacy HME DME
Booth #4684
RxKey® by KeyCentrix™

Pharmacy Software that Thinks Like a Pharmacist

TheRxKey® Pharmacy Management Software is a robust system with a wide range of functionality focused on improving efficiency, enhancing safety and increasing profitability. RxKey's built-in work queue is highly customizable to meet your unique business needs. Consistent navigation and screen layouts throughout RxKey make the system easy to learn and use. Strategic business resources, including dispensing verification, accounts receivable intelligence, reimbursement monitoring and advanced query tools, support advancing patient care outcomes. This innovative solution alsohas built-in LTC and specialty care capabilities.With our integrated flexTRAX Point of Sale, we offer a complete solution for your pharmacy. In addition, KeyCentrix' consultative approach is focused on understanding the dynamic needs and goals of each customer with a level of service and expertise unlike anything available in the industry. KeyCentrix delivers more than software – contact us today for an interactive RxKey demo or to learn more.
Long Term Care Prescription Services LTC Pharmacy Jobs Medication Outsourcing for Nursing Homes medicare medicaid skilled nursing facilities group homes assisted living resident pharmaceutical hospice home care services home infusion outsourcing Long Term Care Prescription Services LTC Pharmacy Jobs Medication Outsourcing for Nursing Homes medicare medicaid skilled nursing facilities group RxKey

Booth #4681
Career Opportunities!

RXinsider's Virtual Job EXPOs are the perfect online destination for healthcare practitioners seeking to research and connect with leading healthcare employers throughout every practice setting. Hundreds of healthcare employers, thousands of jobs, all in one convenient location!

RXinsider currently offers Virtual Job EXPOS for the following healthcare disciplines:

- Pharmacy

- Nursing

- HIT/HIM/Informatics

- Therapy/Allied

- Healthcare

Advertising Opportunities:
Attracting more than one million visitors annually, RXinsider's Virtual Job EXPOs are an excellent venue for employers to post career opportunities, brand their organizations, and connect with healthcare professionals throughout multiple disciplines.

Our unique Job EXPO format allows employers to not only address acute needs, but develop a proactive strategy for future needs. Please contact an RXinsider Sales Representative for advertising information: http://rxinsider.com/advertise.htm
Long term care pharmacy Nuclear / Radiopharmacy Long Term Care / LTC Clinical Hospital / Health System Home Infusion Temporary and Per-Diem Staffing Pharmacy Benefit Management / PBM Managed Care Telepharmacy Medical Science Liaison / MSL Specialty Pharmacy Management & Consulting Independent Community / Retail Chain Community / Retail Mail Order

Booth #3356
Innovatix is the nation's leading non-acute care group purchasing organization. Since 1993, we have been committed to providing individualized purchasing, business, and supply chain solutions to more than 16,000 members in the U.S. and Puerto Rico. Our membership consists of infusion, specialty, long-term care, retail, combo shop, and mail order pharmacies; senior living facilities; behavioral healthcare facilities; independent oncologists; and K-12 schools.

Innovatix offers one of the most extensive and competitive purchasing portfolios available today. Our relationship with Premier allows members to access some of the same discount pricing that was typically available only to the nation's largest acute care institutions. In addition, we have negotiated exceptional pricing and advantageous purchasing terms directly with vendors and manufacturers in order to cater specifically to the markets we serve. We provide our members with access to a $36 billion purchasing portfolio that comprises over 1,700 contracts through 900-plus suppliers.

Members can save on

Brand Name & Generic Pharmaceuticals
Blood Products
Medical Supplies
Capital Equipment
Facility Maintenance & Construction
Office & IT Supplies
Cellular Voice & Data Services
And more!

In addition to helping our members save money, we also offer

Supply Chain Consulting, Spend Analysis, and Rebate Management
Clinical Support
Continuing Education (CE) Opportunities
Discounts for Members' Employees
Unparalleled Customer Service
Industry Tools, Publications, and Updates

Membership is FREE. Join today by visiting our website.
group purchasing organizations broad based trade profit not for profit corporation purchase group association hospital system alliance market health care industry business purchase sale utilization goods supply chain management child health gnyha services discount price cost avoidance vendor sole source contracting bundling contract Innovatix
Multi-Media Resources (Videos, Webcasts, Podcastsďż˝)

PODCAST: Advanced Pharmacy Automation: To allow Independent Pharmacies to provide services to differentiate themselves Many of the smaller nursing homes like specialized features that often cannot be satisfied by pharmacies who are too busy. Most of the time the pharmacist tries to force all their homes to be homogeneous such that the pharmacy has one way to fill. This is often why homes leave some of the large national pharmacy providers to go back to smaller pharmacies who can provide the desired, customized features. What are these features: ? Calendar Filling ? Event cards (i.e. weekend card) ? Skip dose ? Home specific prescription labeling...

AmerisourceBergen

AutoMed®, a solution from the AmerisourceBergen Technology Group, offers institutional pharmacies a full range of oral solid medication packaging options. AutoMed compliance packaging is ideal for facilities trying to identify increasingly effective ways to contain costs, gain a competitive edge and, at the same time, improve patient care. AutoMed compliance packaging is dispensed via a FastPak™ automation system in continuous strips of individual unit dose or multi-dose packets.

Comprehensive Pharmacy Services

With over 110 client facilities in 30+ states and the Caribbean, and in excess of 650 pharmacy professionals – CPS is positioned to successfully navigate the most complex pharmacy challenges facing hospitals and health systems. CPS has developed unique pharmacy services product models that differ, radically, from traditional industry models – an introduction to CPS will afford the opportunity to actually improve Pharmacy performance AND benefit the facility financially.

Health Direct Institutional

Health Direct Institutional Pharmacy Services is committed to providing low-cost quality medication, medical equipment, and services to skilled nursing facilities, assisted living, group homes, long-term care facilities, HMOs, and other facilities in the New York, Vermont, and New Hampshire areas.

Kindred Pharmacy Services

KPS is a leading provider of pharmaceutical and resident care products to the geriatric care industry including long-term care, subacute care, assisted living facilities, home health, and hospice.

Omnicare

Omnicare provides professional pharmacy services to skilled nursing facilities and assisted living facilities nationwide and focuses on delivering quality prescription services at the lowest possible cost.

NeighborCare

NeighborCare embarks on a new era, propelled by the strength that comes from being an established healthcare provider and the drive to set a new standard for service in our profession. NeighborCare's four product lines offer a continuum of health care solutions including pharmacy services for long-term care, assisted living and other group settings, convenient retail pharmacies, comprehensive home care services, as well as an array of cost-effective, quality products through our Tidewater Group Purchasing Organization.

PharMerica

Experience the PharMerica Difference Our commitment to forward-thinking practices saves our customers time and money while enhancing the health, safety and well-being of facility residents. This dedication makes PharMerica a market leader in customer service and satisfaction. With 80 regional pharmacies and more than 220,000 patients in our care, PharMerica's experience in long-term care and alternate care patient populations spans 20 years.

RxKey

Fast. Flexible. Intuitive. Reliable. These are the words that pharmacists across the country are using to describe RxKey, the latest evolution in pharmacy software. RxKey is robust, module-based pharmacy software that can adapt and grow as your pharmacy grows. With easy to learn and use fill screens, real-time prescription scanning, bar code prescription verification, built-in roll-over IVR, and much more, pharmacists spend less time processing and checking, giving them more time to spend with their patients. Let RxKey Pharmacy Management System help you take control of your business and take care of those that matter most: your customers.

May 07, 2014


Millennium Pharmacy Systems Invests in Advanced Technology from TCGRx for Enhanced Accuracy and Patient Safety

Millennium Pharmacy Systems chose TCGRx due to the technology advancements with their ATP Series and later the InspectRx machine to increase their patient safety, speed up the fill times, as well as increase the accuracy of every script filled.
Acetaminophen: When It Becomes Dangerous
Provided by: ATrain Education Inc.
Acetaminophen use and overuse with focus on signs and symptoms of liver injury, including FDA-recommended potencies for various age cohorts and at-risk populations. When you finish this course, you will be able to: * Identify acetaminophen and its use in combination drugs. * Discuss the causes of unintentional acetaminophen overuse and overdos...
Employee and Labor Relations (HRCI: PHR/SPHR-aligned)
Provided by: University of New Mexico Continuing Education
This course focuses on the federal laws and regulations that affect employee and labor relations. It discusses individual employment rights, the Equal Employment Opportunity Commission (EEOC) complaint process, and the role HR plays in the employment litigation process. The course also identifies strategies for facilitating positive employee relati...
ASCE 7-10 Snow Load Provisions (AWI120910)
Provided by: American Society of Civil Engineers
Purpose and Background This webinar will provide practicing structural engineers with an understanding of the new, updated and changed snow load provisions of ASCE 7-10. Attendees will learn the basis for the changes to snow provisions including the "what" (specific details of the new provisions), and the "why" (reasons for the changes)....
*Ethics Forum: Meeting Ethical Challenges in Difficult Times – Keeping Financing and Marketing on Course in a Downturn
Provided by: National Society of Professional Engineers
Speakers: Arthur E. Schwartz, Esq, NSPE Deputy Executive Director and General Counsel; William J. Lhota, President and CEO, Central Ohio Transit Authority and current Director for the National Institute of Engineering Ethics Description: NSPE will conduct a three-part interactive engineering ethics webinar series. This session focuses on how to...
Home Inspection Certificate
Provided by: New England Institute of Technology
The Home Inspection Online Training Program covers the principal components of home inspection procedures and processes. You'll learn how to create a home inspection report that will detail the home's condition, including the heating and cooling systems, the plumbing and electrical systems, the roof and siding, and the framing and foundation. Th...
EMT Preparatory Continuing Education
Provided by: Paramedic Continuing Education
Demonstrate an understanding of safe lifting and moving procedures, Show an understanding of disease transmission, Identify the changes in vital signs that occur during stress and Identify proper ambulance disinfecting procedures...
Document Management, Retention and Destruction for Paralegals
Provided by: Paralegal Continuing Education
Take the Guesswork out of Managing Case Documents and Disposing of Them Document management is a formidable legal minefield, and improper document handling can land a law firm in hot water. Take this course to learn best practices for organizing case documents and dealing with requests for production, while keeping in mind the legal requirements...
Advanced Real Estate: Advanced Real Estate Accounting, Auditing, and Taxation
Provided by: American Institute of CPAs
Previously titled: Advanced Real Estate Accounting, Auditing & Taxation Real estate transactions and assets have some unique issues. How do you record involvement in real estate ventures? How do you handle reporting issues related to sales of real estate with leasebacks? What are some of the taxation issues common to real estate transactions and...
Essentials of Noninvasive Cardiac Stress Testing
Provided by: American Association of Nurse Practitioners
The purpose of this article is to provide advanced practice nurses (APNs) with practice recommendations for noninvasive cardiac stress testing (NCST) to enhance diagnostic test selection and to improve the interpretation of the test results. After completion of this activity participants will be better able to: • Discuss the indications and...
Weather and the Atmosphere
Provided by: University of Colorado Boulder
Introduces principles of modern meteorology for nonscience majors, with emphasis on scientific and human issues associated with severe weather events. Includes description, methods of prediction, and impacts of blizzards, hurricanes, thunderstorms, tornadoes, lightning, floods, and firestorms. Approved for GT-SC1. Meets MAPS requirement for natural...
How to Be a Great Call Center Representative
Provided by: Customer Service Continuing Education
With over 3 million agents in the U.S. alone, this workforce is growing at unprecedented levels, driving the need for increased competence and specific skill levels beyond those provided by standard customer service training. This 20-hour course has been designed specifically to help frontline employees in call center customer service or sales to r...
An Overview of the Impact of IFRS Convergence on Private Entities
Provided by: Bisk CPEasy
Upon successful completion of this program, the user should be able to: Discuss the history and function of the International Accounting Standards Board (IASB) Explain the basis for the change, and the pathway to International Financial Reporting Standards (IFRS) convergence Discuss the reporting transition issues and global convergence tasks L...
Understanding PCOS
Provided by: Nutrition Dimension
Summary: Polycystic ovarian syndrome (PCOS) is a complex hormonal disorder and the most common of all female endocrine disorders. PCOS is multifaceted and involves multiple organ systems within the body, and is strongly correlated with insulin resistance. PCOS is one of the leading causes of infertility, and can be diagnosed at any age. There is a...
Clinical Assessment of Implant Success or Failure
Provided by: Dental Continuing Education
Implants are no longer the occasional means of replacing missing teeth. Whether they are used in conjunction with removable or fixed prosthetics, they are now the number one tool that dentists have to restore a dentition with one or multiple missing teeth. But how does one assess whether an implant has successfully integrated and is ready to restor...
SCBA
Provided by: FirefighterCE
Fire Service.Level 1 SCBA 2.00 *MUST BE LOGGED IN*...
ACPE - COPD Part 4: Acute Exacerbations REPLAY- (for CPS employees only)
Provided by: Comprehensive Pharmacy Services Training
Chronic Obstructive Pulmonary Disease - Part 4: Acute Exacerbations is a continuing pharmacy education (CPE) activity for health-system PHARMACISTS. This knowledge activity is the home-study replay version of a live webinar presented to the pharmacy staff of Comprehensive Pharmacy Services. It is part 4 in the COPD series. Course Description...
Bloodborne Pathogens
Provided by: American Culinary Federation
Even though Food workers are not listed as a specific occupation under the federal standards but as "sharps" are often involved in food preparation it is only wise that they are informed. FMT has a commitment to providing the safest workplace possible for food service employees. That commitment includes providing you with information, & trai...
Nurse Practitioner Leadership Development Series Part II: Systems Leadership
Provided by: American Association of Nurse Practitioners
After completion of this activity participants will be better able to: Identify how the nurse practitioner affects system leadership. Recognize barriers and facilitators to involvement in systems leadership. Discuss strategies to increase nurse practitioners ability to participate in systems leadership. ...
Sales and Marketing Professional
Provided by: Sales Continuing Education
Master the art of selling! Our comprehensive range of sales and consulting training modules are built into a complete library that equips you with all the skills you need to be successful at Selling. Consider how the following definitions relate to a successful career in sales: Principle - a rule or code of conduct; Strategy - a careful plan or met...
Critical Path Method (AWI022311)
Provided by: American Society of Civil Engineers
Purpose and Background Project managers typically face these four schedule questions: 1) How long will the project take? 2) Are we on schedule? 3) How long will the project be delayed because of this setback? 4) How long did the project really take? The Critical Path Method (CPM) provides answers to these questions. It also facilitates, actually...
Fundamentals of LTE Standards and Technologies
Provided by: Institute of Electrical and Electronics Engineers
In this tutorial, you will learn about LTE air-interface standards and technologies. After completing this tutorial, you should have obtained a high level understanding of LTE, knowing its technical features, key advanced technologies, frame structure and resource grid. Both downlink and uplink transmissions will be addressed. For downlink, we will...
Critical Aspects of Timing Traffic Signals to Maximize Road User Safety (AWI011411)
Provided by: American Society of Civil Engineers
Purpose and Background This web seminar will focus on how traffic signals should be timed and operated to maximize safety for the road user. Topics such as signal phasing, timing and detection will be addressed. Various critical aspects of timing signalized intersections that address safety will be discussed. The discussion will focus on how sig...
Module 1: Overview of End-Of-Life Issues for the Mental Health Provider
Provided by: American Psychological Association
This module provides an overview of end-of-life care in the United States and the unique roles, tasks and challenges for mental health providers working in this area of practice. Learning Objectives Define key concepts related to end-of-life care; Describe hospice and palliative care and how both are typically delivered in the United States; ...
Recognizing Occlusal Problems in the General Practice
Provided by: Academy of Gp Orthodontics
This on-demand program focuses on the most undiagnosed dental problem in all of dentistry: Occlusal disease. Internationally renowned speaker Dr. John Cranham reviews the key components of the masticatory system, and specifically shows how the TM joints, muscles and the teeth should work together in functional harmony. He also illustrates how each ...
Using U.S. Preventive Services Task Force Recommendations and Resources to Improve Patient Care
Provided by: American Association of Nurse Practitioners
Using U.S. Preventive Services Task Force Recommendations and Resources to Improve Patient Care: The continuing education activity is an archived version of a free web conference presented on August 16, 2011 Upon completion learners should be able to: Learn the mission, methods, and contributions of the U.S. Preventive Services Task Force (USPS...
North Carolina - Electrical Safety In the Workplace (70E) - 4 CE Credits
Provided by: BlueVolt
In this course you will learn the lockout/tagout procedure, how to recognize when work on or near live parts is justified, and why personal protective equipment (PPE) must be used whenever employees are exposed to, or have the potential to be exposed to, a hazard. In this course you will learn the lockout/tagout procedure, how to recognize when ...
ALTA Owners' and Lenders' Policies
Provided by: Construction Continuing Education
This on-demand webinar will examine the changing role of title insurance in real estate transactions and review policy forms, with an emphasis on the 2006 ALTA Policy and the latest ALTA endorsements appropriate to commercial transactions. Using the commitment for title insurance, this program will discuss how you can avoid title pitfalls and cover...
California - Grounding & Bonding (2011) - 8 credit hours
Provided by: BlueVolt
This training course is designed to teach the grounding requirements as they relate to Article 250 and other articles of the National Electric Code. Installation, testing, and inspection procedures for industrial, commercial, and residential power systems will also be discussed. The rules to minimize the risk of electricity as a source of electric...
Electronic Data Forensics & Black Boxes
Provided by: Paralegal Continuing Education
This NALS webinar will cover some general data forensics and will even touch on what is available in Black Boxes....
An Engineers Guide to Influencing Public Policy (PG100)
Provided by: PDHdirect
It is impossible to influence public policy without a realistic appreciation of the interpersonal dynamics of legislative and other government bodies. This course will tell you how engineers need to approach public policy makers if they want to be effective and persuasive. It is from the perspective of a professional engineer who spent nine years...