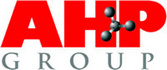 Booth #11516
The AHP Group helps the LTC and Alternative Care market meet the challenges that they face day to day with our comprehensive suite of services.

Consulting and Packaging Validation and Operational Review: An in-depth review of the pharmacies' current process in meeting their Unit Dose packaging requirements. The result of the review is providing the pharmacy's management team a roadmap to packaging and recommendations based on the review findings, therefore creating a best packaging practice for that individual pharmacy. Additionally, AHP conducts a Formulary Utilization, which is a complete review of the pharmacies' formulary and estimated monthly usage. This assists in determining how to effectively manage the inventory and ordering process and, in regards to Unit Dose packaging, creating the most effective model for the pharmacy. Benefits; reducing shortages, last minute packaging demands, and eliminates the turnaround concerns of outsourced packaging solutions.

Unit Dose Packaging Equipment: AHP can provide the packaging equipment options to best fit an institutional healthcare facility.

Some examples:

Liquid Packaging equipment in Cups
Oral Solids packaging in Pouches (also available in a Robot ready configuration)
Blister Cards 2X5 count
Over Wrap solutions (also available in a Robot ready configuration)

Solutions Implementation: Once the institutional healthcare facility has determined the solution or process that best fits their operation, AHP Group will assist in implementing the model of choice. The AHP Packaging Resource Center has the resources in Outsourcing Services & Packaging Equipment, making AHP a complete solutions provider for your Unit Dose needs.

Packaging Services: Our state of the art pharmaceutical grade packaging centers can provided POC bar coded packaging for RX, OTC and nutritional products, including the following:

C-II through C-V
Antibiotic packaging
Oral Solids, Oral Liquids, Oral Syringes
Overwrap
Non-sterile Powder (from 3 grams to 29 grams) pouches

Multiple Supply Channel Options: We can work with your current primary wholesaler, or provide you with alternate supply channel options through the AHP licensed wholesale distribution supply channels. The AHP packaging centers are FDA & DEA certified with fully compliant Certified Pedigree Tracking, Certified Good Manufacturing Practices, and Approved Standard Operating Procedures. PATIENT SAFETY is our only goal!

AHP Group: an integrated Pharmaceutical Resource and Packaging Solutions Center
HSSA Packaging Solutions Serving the Institutional & Pharmaceutical Industries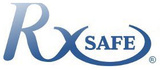 Booth #11517
RxSafe

Are you considering a technology from Asia? Why choose something outdated and obsolete? Consider the new RxSafe way of doing adherence packaging.

Are you tired of...
A limited formulary?
Hand-filling trays?
Costly down time counting tablets and filling canisters?
Unending cleaning?

Would you like to speed up the time consuming tasks of inventory management? Wish you had more space? Are you plagued by waste, theft and diversion? Let RxSafe's secure, scalable, technology-driven solutions help you move beyond your long-term care facility's constraints to expand your existing services.

The RxASP line of products is designed and manufactured in the USA. Our focus is on solving your problems—accuracy, efficiency, loss, theft, diversion, inventory management and labor costs. With the exclusive RxSafe universal canister—NO MORE tray filling... EVER! Our advanced features, combined with the ability to deal directly with RxSafe, the U.S. manufacturer, guarantees you will get the best custom integration possible, every time.

Are you ready to provide a real solution to the adherence problem? RxSafe's strip packager is your answer. For less cost than traditional vial filling, synchronize your patient's medications and produce adherence strip packaging in as little as four square feet.

Experience RxSafe's evolutionary leap forward in results-driven pharmacy technology. By selecting RxSafe to help you reach your goals, you'll move into the next era in long-term pharmacy.
Booth #7084
TCGRx

DRIVEN BY LIGHT, VERIFIED BY BARCODE

The ATP Series is the next generation technology for oral solid packing. TCG's innovative and ground breaking software addresses market needs that have never before been addressed. The ATP Series is a practical, easy to use and innovative product that will keep your pharmacy up to speed now and in the future.

TCGRx offers pharmacy optimization across space, labor, and inventory. As demands on pharmacy have become increasingly more difficult to manage solutions have been offered to address the individual areas of need. TCGRx is the only company that looks at all facets of the pharmacy to bring a total solution that addresses today's needs while leaving options open for the future.

ATP Series

Proven, Reliable, State of the Art…
Unit Dose and Multi-Dose Automation for all pharmacy settings and sizes.

Long Term Care and Assisted Living:

The ATP-Series can facilitate a cost effective alternative to blister packages with automated unit dose pouch strips
Hands free and high speed production of unit dose strips for box replenishment
Multi-dose packages with medication capacity of up to 7 different medications and the ability to isolate expensive or controlled medications in individual packages in sequence with the other bags to facilitate ease of dispense as well as ease of return and control
The unique ability to automate up to 710 medications across multiple devices handles high volume unit dose packaging needs

Hospital, Corrections, Clinics:

TCGRx offers an ATP device that is suitable to the specific needs of any pharmacy. With the ability to scale from 256-320-384 medications, formulary can be added as needed.
AUTOMATED, HANDS FREE, TABLETOP PACKAGER: The ATP-71 has been developed as an automated tabletop packager at an affordable price. It is the first of its kind on the market to offer entry level automation for any size hospital or pharmacy.

Pick To Light Technology

BEACON (Optical Positioning System) Storage and Retrieval System

The BEACON System is a powerful tool that will allow the pharmacy to grow and add new services, control inventory and optimize workflow

Optimizes space, labor and inventory
Adds more capacity
Modular for easy reconfiguration
Increases Accuracy

Services

Pharmatecture: Pharmacy Design

TCG offers a full line of revolutionary high density storage. Our unique shelving and drawer systems allow us to optimize workflow, space, and inventory control.
TCG employs a team of pharmacy designers and industrial engineers who can help with the integration of automation or storage and retrieval solutions that will meet the business needs of the pharmacy.
Reduce your storage space by 50%

WHETHER YOU ARE ABOUT TO PURCHASE OR HAVE PURCHASED PHARMACY AUTOMATION or STORAGE AND RETRIEVAL SYSTEMS, TCGRx can be a valuable consultant and solutions provider for your pharmacy.
Pharmacy Automation, Pharmacy Workflow Solutions, TCGRx, Unit Dose Technology, Pharmacy Barcoding, Long Term Care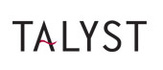 Booth #4672
Talyst

Engineering the Safer Pharmacy

InSite® Remote Dispensing System is the first medication system designed to meet the unique challenges of Long-Term Care pharmacies, facilities, and Post-Acute Healthcare companies. InSite is the next generation of remote dispensing technology, enabling secure, automated medication dispensing on-site at long-term care facilities to deliver pharmacist-approved, ondemand medication 24/7/365. InSite quickly packages pharmacist-approved medications before each medication pass, or on-demand to facilitate new residents, First Doses, ST AT orders, and PRNs. Talyst is an award-winning company with more than 700 hospitals and integrated healthcare customers.
Long term care pharmacy and LTC technology and software for patient safety

Booth #4474
RNA Pharmacy Solutions

Helix Pharmacy System

The Most Complete LTC Pharmacy System Ever Offered

As the original developer of long-term care pharmacy management software for independent institutional pharmacies, RNA continues working toward the future, leading the industry with innovative technology. The Helix Pharmacy System provides a complete pharmacy solution for your closed door or combo pharmacy.

Helix is fast and easy to use. Its intuitive design and logical content layout make training easy for your staff.

Productivity-enhancing tools and an efficient user interface were shaped by pharmacists like you! Our pharmacists understand the service benefits of increased speed and accuracy, giving a competitive edge for your business.

E-Prescribing via Surescripts
Flexible Prescription Processing
Productive Workflow Module
Integrated Document Imaging
Extensive Medical Records
Perpetual Inventory
Interfaces with many third party vendor for packaging machines, remote dispensing, document imaging, and consulting software.
A.M.O.S.™ Facility Web Portal
eRxRequest™ Facility Refill Application
eManifest™ Electronic Delivery Solution
Guaranteed In-House Data Conversions

Use the Request Information link below to submit your contact information and if you choose Helix within two months of your first demo you will receive $2,500 credit toward your system price.
RNa Health information systems, LTC software, ePrescribing, Pharmacy Software, AR Pharmacy Software, Pharmacy workflow software
Booth #9708
Integra, Inc.

Over 600 pharmacies experience reduced costs, higher productivity and profits, better customer service, and improved compliance with Integra's suite of pharmacy software solutions. Our industry-leading, in-house support teams ensure that each customer receives the attention they need.

All our products are designed to the specific needs of institutional pharmacies, and submitted to rigorous testing against the highest standard.

DocuTrack

The industry's leading workflow and document management system, DocuTrack automates paper, fax, and electronic processing. DocuTrack's open architecture allows integration to your existing technologies and becomes your one stop reference for all pharmacy documents. Benefits of DocuTrack include:

Simple search: Quickly look up documents using Rx#, patient or facility ID, and user defined fields or your pharmacy system. Instant order lookup resolves customer issues quickly and makes audits painless.
Audit history: Track editing user, notes, annotations, and record all page level details (fax, print, and email history).
Barcoding: Intelligently route and collate documents using static and dynamic barcodes, as well as pharmacy system-driven refill, manifest, and patient barcodes.
NCPDP 10.6 Compliant: DocuTrack eRx Module allows pharmacies to take control of electronic prescription and transition to a point to point model on Rx transactions.
One click fax: From the desktop, fax out clarifications, CIIs, and prior authorizations to multiple numbers at once.

DeliveryTrack

DeliveryTrack, the only purpose-built pharmacy delivery management solution, oversees every aspect of the delivery process with electronic signature capture, real-time delivery data, and route optimization. Benefits of DeliveryTrack include:

Signature capture: Capture electronic signature, role of signee, and time of delivery at each stop for fully qualified manifest generation.
Item verification: Barcode scan at each stage in the delivery process to ensure the correct items go on route and are delivered at each stop.
Vehicle tracking: Monitor drivers using real-time GPS reporting and maintain a complete route history.
Barcode scanning: Scan at any level of granularity (tote, manifest, or Rx) to produce a detailed and fully-qualified proof of delivery. Barcode assets, inventory, or forms to more efficiently track these items through the delivery process.
Integration: Tight bi-directional integration with all major pharmacy systems and DocuTrack, and interface with UPS delivery system.

Logix

Logix is the industry's first purpose-built, business process automation software that lets pharmacies automate repetitive, time-consuming, error-prone tasks. The capabilities of Logix are infinite, with the ability to automate processes such as faxing, workflow exceptions, and business rules. Benefits of Logix include:

Eliminate errors & enforce policies: Set guardrails to eliminate human error and enforce regulatory rules, policy compliance, and routine tasks so staff no longer has to remember them.
Customizable: Flexible and easy to design, edit, and deploy, Logix is customized to your workflow and processes, and accommodates changes as your business processes evolve.
Automate processes: E.g., if a P/A is not received within four hours, Logix can automatically refax. E.g., automatically move STAT orders not viewed for over 20 minutes to an admin folder and generate an alert.

Nextra

Nextra is the fastest, most integrated Pharmacy System in the institutional care market, providing decreased error rates and consistent, reliable performance. Quality assurance checks and data validation throughout the system ensure closed-door pharmacies maintain compliance and provide exceptional service to their customers. Benefits of Nextra include:

Proven efficiencies: Save time with significantly fewer keystrokes, and drastically increase processing speed by not wasting system resources on graphics. Tasks are accomplished faster so runs leave the pharmacy on time.
Decreased costs: There is no markup on pass through switch fees, interface fees to DocuTrack & DeliveryTrack, SQL database licensing costs, or O/S licensing fees.
Key features: NCPDP Script 10.6 ready, automated secondary billing, collaborative practice by physician and facility, facility portal access, auto-fax forms, blister card mapping, ePrescription certified, high cost and prescription below cost alerts, automated NDC change, and much more.
docutrack delivery track pharmacy software integra electronic signature document management long term care specialty pharmacy HME DME

Booth #4681
Career Opportunities!

RXinsider's Virtual Job EXPOs are the perfect online destination for healthcare practitioners seeking to research and connect with leading healthcare employers throughout every practice setting. Hundreds of healthcare employers, thousands of jobs, all in one convenient location!

RXinsider currently offers Virtual Job EXPOS for the following healthcare disciplines:

- Pharmacy

- Nursing

- HIT/HIM/Informatics

- Therapy/Allied

- Healthcare

Advertising Opportunities:
Attracting more than one million visitors annually, RXinsider's Virtual Job EXPOs are an excellent venue for employers to post career opportunities, brand their organizations, and connect with healthcare professionals throughout multiple disciplines.

Our unique Job EXPO format allows employers to not only address acute needs, but develop a proactive strategy for future needs. Please contact an RXinsider Sales Representative for advertising information: http://rxinsider.com/advertise.htm
Long term care pharmacy Nuclear / Radiopharmacy Long Term Care / LTC Clinical Hospital / Health System Home Infusion Temporary and Per-Diem Staffing Pharmacy Benefit Management / PBM Managed Care Telepharmacy Medical Science Liaison / MSL Specialty Pharmacy Management & Consulting Independent Community / Retail Chain Community / Retail Mail Order

Booth #4684
RxKey® IRP by KeyCentrix™

Transforming Pharmacy Management

RxKey IRP (Independent Retail Pharmacy) Pharmacy Management Software is a diverse system with a wide scope of functionality focused on improving efficiency, enhancing safety and increasing profitability. Customizable workflow, consistent screen layouts and simple navigation allow for ease of implementation. The strategic business resources found in RxKey IRP include dispensing verification, accounts receivable intelligence, reimbursement monitoring and advanced query tools. This innovative solution also has built in LTC and specialty care capabilities. KeyCentrix software is designed to empower clients with business intelligence tools and central or remote processing abilities to advance patient care outcomes.
Long Term Care Prescription Services LTC Pharmacy Jobs Medication Outsourcing for Nursing Homes medicare medicaid skilled nursing facilities group homes assisted living resident pharmaceutical hospice home care services home infusion outsourcing Long Term Care Prescription Services LTC Pharmacy Jobs Medication Outsourcing for Nursing Homes medicare medicaid skilled nursing facilities group RxKey

Booth #4673
PharMerica

Experience the PharMerica Difference
Our commitment to forward-thinking practices saves our customers time and money while enhancing the health, safety and well-being of facility residents. This dedication makes PharMerica a market leader in customer service and satisfaction. With 80 regional pharmacies and more than 220,000 patients in our care, PharMerica's experience in long-term care and alternate care patient populations spans 20 years.


---

With full service PharMerica, our customers benefit from:

24-hour, 7-day availability, with daily and stat deliveries, giving facility staff and residents access to medications and assistance, day or night.
Medication dispensing and compliance drug packaging in modified unit dose systems including blister card, unit dose strip and multi-dose.
Innovative patient care solutions to Medication Management and Clinical Management that eliminate manual pharmacy processes.
Geriatric-specific consulting through our proprietary ConsultPro™ clinical program that ensures facility compliance as well as safe, cost-effective drug regimens.
Compliance, quality and cost containment programs supported by our Specialized Long-Term Care Formulary geriatric formulary and customized Medication Management Summary drug utilization reports.
Extensive educational opportunities through PharMerica Customer University (PCU) to help facilities retain staff and keep them informed about the latest health issues.
Pharmacy management for corporations to optimize costs, improve operational efficiency and promote organization-wide consistency.
Infusion therapy, Medicare Part B products/billing, medical records, and online billing to satisfy the need for a complete pharmacy solution.

---

For more information about the products and services provided by PharMerica, please visit the links provided below.
pharmerica long term care services infusion service distribution solutions management operation processing medication dispensing pharmacy nursing home group home assisted living prescription LTC

Booth #4676
Omnicare Sales

Our business is pharmaceutical care. Our mission is positive outcomes.

Omnicare is the nation's leading provider of pharmaceutical care for seniors. Each day, our pharmacists serve more than 1.4 million residents of skilled nursing, assisted living, and other healthcare facilities in 47 states and Canada. Our services are focused on delivering the most appropriate pharmaceutical care cost effectively.

In addition to broad geographic coverage, Omnicare also provides a wide array of services designed to meet the specialized needs of the long-term care population. Customers of Omnicare Senior Pharmacy Services benefit from personalized service provided by each of its local pharmacies, including specialty unit-dose packaging, delivery, 24-hour/7-day availability, pharmacist consulting, medical records, infusion and respiratory therapy, and medical supplies. All of these services are backed by a national organization with the resources necessary to support innovation and the constant development of new services and programs.

As the nation's leading provider of pharmaceutical services to long-term care facilities, Omnicare specializes in the unique needs of the elderly. Our services are focused on improving the quality of life of the residents we serve, while reducing the cost to the payer of the pharmacy bill. Omnicare Consultant Pharmacists provide direction and oversight on all aspects of the acquisition, disposition, handling, storage and administration of drugs in long-term care facilities. To skilled nursing facilities, assisted living communities and other institutional healthcare settings, we provide the best pharmaceutical care possible, responding promptly to all staff and resident needs:

drug therapy management by long-term care professionals expert in improving outcomes, while reducing costs
unit-of-use medication delivery systems to ensure ease and accuracy for health care professionals and the residents they serve
highly skilled pharmacists, nurses and reimbursement specialists to add confidence and increased efficiency to infusion (I.V.) therapy
dedicated customer service professionals for rapid response and 24/7 emergency service
customized quality assurance, developed by exclusive teams of regulatory experts
complete compliance with all state and federal regulations, including OBRA-87 requirements for Medicare/Medicaid

Improving pharmaceutical care is the heart of service and program development at Omnicare. Its well honed clinical expertise has allowed Omnicare to create and expand its roster of cutting-edge clinical programs supported by technological advances to provide its clients with opportunities to improve the quality of care for the residents they serve while reducing overall healthcare costs.
LTC Long term care pharmacy services prescriptions elderly group homes assisted living nursing homes pharmacy delivery HIPAA JACHO JAHCO consulting health management geriatric infusion therapy
Multi-Media Resources (Videos, Webcasts, Podcasts…)

PODCAST: Advanced Pharmacy Automation: To allow Independent Pharmacies to provide services to differentiate themselves Many of the smaller nursing homes like specialized features that often cannot be satisfied by pharmacies who are too busy. Most of the time the pharmacist tries to force all their homes to be homogeneous such that the pharmacy has one way to fill. This is often why homes leave some of the large national pharmacy providers to go back to smaller pharmacies who can provide the desired, customized features. What are these features: ? Calendar Filling ? Event cards (i.e. weekend card) ? Skip dose ? Home specific prescription labeling...

AmerisourceBergen

AutoMed®, a solution from the AmerisourceBergen Technology Group, offers institutional pharmacies a full range of oral solid medication packaging options. AutoMed compliance packaging is ideal for facilities trying to identify increasingly effective ways to contain costs, gain a competitive edge and, at the same time, improve patient care. AutoMed compliance packaging is dispensed via a FastPak™ automation system in continuous strips of individual unit dose or multi-dose packets.

Comprehensive Pharmacy Services

With over 110 client facilities in 30+ states and the Caribbean, and in excess of 650 pharmacy professionals – CPS is positioned to successfully navigate the most complex pharmacy challenges facing hospitals and health systems. CPS has developed unique pharmacy services product models that differ, radically, from traditional industry models – an introduction to CPS will afford the opportunity to actually improve Pharmacy performance AND benefit the facility financially.

Health Direct Institutional

Health Direct Institutional Pharmacy Services is committed to providing low-cost quality medication, medical equipment, and services to skilled nursing facilities, assisted living, group homes, long-term care facilities, HMOs, and other facilities in the New York, Vermont, and New Hampshire areas.

Kindred Pharmacy Services

KPS is a leading provider of pharmaceutical and resident care products to the geriatric care industry including long-term care, subacute care, assisted living facilities, home health, and hospice.

Omnicare

Omnicare provides professional pharmacy services to skilled nursing facilities and assisted living facilities nationwide and focuses on delivering quality prescription services at the lowest possible cost.

NeighborCare

NeighborCare embarks on a new era, propelled by the strength that comes from being an established healthcare provider and the drive to set a new standard for service in our profession. NeighborCare's four product lines offer a continuum of health care solutions including pharmacy services for long-term care, assisted living and other group settings, convenient retail pharmacies, comprehensive home care services, as well as an array of cost-effective, quality products through our Tidewater Group Purchasing Organization.

PharMerica

Experience the PharMerica Difference Our commitment to forward-thinking practices saves our customers time and money while enhancing the health, safety and well-being of facility residents. This dedication makes PharMerica a market leader in customer service and satisfaction. With 80 regional pharmacies and more than 220,000 patients in our care, PharMerica's experience in long-term care and alternate care patient populations spans 20 years.

RxKey

Fast. Flexible. Intuitive. Reliable. These are the words that pharmacists across the country are using to describe RxKey, the latest evolution in pharmacy software. RxKey is robust, module-based pharmacy software that can adapt and grow as your pharmacy grows. With easy to learn and use fill screens, real-time prescription scanning, bar code prescription verification, built-in roll-over IVR, and much more, pharmacists spend less time processing and checking, giving them more time to spend with their patients. Let RxKey Pharmacy Management System help you take control of your business and take care of those that matter most: your customers.

May 07, 2014


Millennium Pharmacy Systems Invests in Advanced Technology from TCGRx for Enhanced Accuracy and Patient Safety

Millennium Pharmacy Systems chose TCGRx due to the technology advancements with their ATP Series and later the InspectRx machine to increase their patient safety, speed up the fill times, as well as increase the accuracy of every script filled.
Prepare to Excel at Fire Service Distance Learning
Provided by: Firefighter Continuing Education
This webcast discusses the history of distance learning and how it can benefit members of the fire service. Presenter William Jenaway will guide attendees through steps such as establishing goals, expectations, benchmarks and limitations. You will learn about he various types of distance education applications and the presenter will help you choose...
Delivering Medication Therapy Management Services (Certificate Program / $350)
Provided by: University of Florida College of Pharmacy Continuing Education
Summary Delivering Medication Therapy Management Services certificate training program is an active learning seminar in which participants practice a variety of communication techniques to elicit a patient's medication experience and identify medication-related problems, using cases based on the real-life experiences of MTM providers. Particip...
ICD-10 and 5010 Mandate – A Technology View
Provided by: America's Health Insurance Plans
Health care reform and health plan compliance, among many other issues, focus on reducing costs and eliminating complexities through the effective use of technology. By implementing the HIPAA 5010 standards and incorporating the International Classification of Diseases (ICD-10) mandated by October 2014, costs can be lowered while improving patient ...
What's the Big Deal with Mobile in HR & Recruiting?
Provided by: Blogging4Jobs Education
Our mobile devices are now essential to our every day survival so much so that it's often the first and last activity we do every day. Companies are using mobile to engage job seekers, employees as well as provide resources and reports for managers that are literally at their fingertips. Hear from our experts on why mobile should be an important pr...
Dental Sedation Permit Renewal Course
Provided by: Conscious Sedation Consulting
Event Details This activity is for dentists to receive the CE required to renew both oral conscious sedation (8 hours of CE) and parenteral or IV sedation permits (16 hours of CE)* *This course, in conjunction with our 8 hour online course is for parenteral sedation permit renewals. To participate in online continuing education course click ...
Pharmacologic Management of Hyperlipidemia and Hypertension
Provided by: American Association of Nurse Practitioners
This activity is a review of the major clinical trials pertinent to hyperlipidemia and hypertension. Pharmacological and non-pharmacological treatments are reviewed in detail. This session was recorded during the 2013 AANP 28th National Conference. The full session is presented here in a MP4 format with a posttest review. Please Note: If you ...
Personnel Development
Provided by: Nutrition Dimension
Summary: Reviewed and recertified in 2013. Essential for administrators and supervisors — and employees. Lynne does it again! Continuing her series on hands-on management, she tackles the hardest part of the job: employees: how to find them, how to train them, how to keep them, what the law says about them. All in a logical, readable, practica...
A Guide to Ethics in Tax Law and Tax Planning
Provided by: Financial Advisor Continuing Education
A Guide to Ethics in Tax Law and Tax Planning addresses the duties of the fiduciary that is to hold the assets, administer them, and carry out the terms with a duty of loyalty, impartiality, and reasonable care. It also explores the possible conflicts between investments and the prudent investor rule. This course focuses on the avoidance of the un...
ACPE - Fostering A Culture of Safety REPLAY (for CPS employees only)
Provided by: Comprehensive Pharmacy Services Training
Fostering A Culture of Safety is a PHARMACIST and TECHNICIAN continuing education course. This program is a REPLAY of a live webinar originally presented in September 2012. Upon successful completion of the instructional materials, post-test and course evaluation, the learner may claim credit and receive 1 contact hour or 0.1 CEU. At the co...
Managing Trust Accounts
Provided by: Financial Advisor Continuing Education
Managing Trust Accounts introduces the student to the basic principles of establishing trust accounts and managing receipts and payments for these trusts. It covers the procedures for accepting new accounts, as well as dealing with changes in accounts impacted by disclaimers, and explains the rules needed to apply the Uniform Principal and Income A...
1 Hour MO SAFE_Mortgage Law and Order: Missouri Edition_Online Self Paced_Course Number 4297
Provided by: TrainingPro
This course will focus on the laws and rules that regulate individual mortgage loan originators and mortgage loan brokers doing business in Missouri. The state's licensing law for the regulation of these professionals is the Missouri Secure and Fair Enforcement for Mortgage Licensing Act (the Missouri S.A.F.E. Act). Other laws discussed in this c...
Fundamentals of LTE Standards and Technologies
Provided by: Institute of Electrical and Electronics Engineers
In this tutorial, you will learn about LTE air-interface standards and technologies. After completing this tutorial, you should have obtained a high level understanding of LTE, knowing its technical features, key advanced technologies, frame structure and resource grid. Both downlink and uplink transmissions will be addressed. For downlink, we will...
Safe Prescribing for Pain
Provided by: American Association of Nurse Practitioners
Safe Prescribing for Pain: The goal of this activity is to describe the prevalence of prescription opioid abuse in the United States and the skills and tools clinicians can use to screen for and prevent abuse in patients with pain. After completion of this activity participants will be better able to: 1. Communicate effectively with patients ...
Prepare for the GED® Math Test
Provided by: ed2go
Master the skills required to pass the Mathematical Reasoning module in the 2014 GED® test series. You'll start off with a review of math basics and begin building the foundation you'll need to solve the types of math problems commonly found on the test. In the process, you'll develop hands-on experience with percentages, proportions, statistics, ...
"Getting to Zero" One Patient at a Time: HIV Prevention, Screening, and Treatment in Primary Care Practices
Provided by: The Warren Alpert Medical School of Brown University
Despite major advances in the control of HIV in the US, "Getting to Zero" (the reduction of HIV transmission to negligible rates) remains elusive, especially among men-who-have-sex-with-men (MSMs). Until we develop an effective vaccine to prevent HIV infection, the strategies upon which we must rely are behavioral (encouraging personal protect...
HIPAA: Defining Privacy Issues in Speech-Language Pathology
Provided by: SpeechPathology
Course Learning Outcomes After this course, participants will be able to describe the importance of HIPAA and its application to Speech-Language Pathology. After this course, participants will be able to define covered entities that are covered by the Privacy Rule. After this course, participants will be able to define Protected Health Informati...
Clinical Hypnosis for Pain Control
Provided by: American Psychological Association
Description This book is a compelling argument for the use of hypnotic analgesia as a viable alternative to psychopharmacological interventions for controlling acute, chronic, and perioperative pain, as well as pain from nonsurgical procedures. Learning Objectives Explain the application of hypnosis to patients suffering from pain. Summarize ...
The Probate Process From Start to Finish for Paralegals
Provided by: Paralegal Continuing Education
Help Your Clients to Have a Successful Probate Experience Taking an estate through probate in a timely manner ties up loose ends and helps families gain closure when a loved one dies. There are many duties to fulfill, and bereaved clients are counting on your firm to keep the process moving and keep them up to date on the situation. Do you know...
Teaching Smarter With SMART Boards
Provided by: ed2go
SMART Boards are revolutionizing today's classroom. Using these exciting interactive whiteboards, you can create multimedia lessons that engage learners and address their diverse needs. But having SMART Boards in the classroom and knowing how to use them to provide quality instruction are two different things! If you have a Smart Board in your...
Medical Syndromes That Affect Children's Vision
Provided by: Optometry Continuing Education
These conditions aren't ordinary—nor should be your evaluation and treatment of these children....
Technical Leadership (IND E 582)
Provided by: Mechanical Engineering Continuing Education
This course will cover the skills needed to build, lead and motivate high-performance teams as a technical leader. Technical leaders are not necessarily managers, but often lead from positions of unofficial authority. The first step in becoming a leader is to develop self-awareness, including how others perceive you and how you react in stressful s...
Successful Interviewing: Techniques for Hiring, Coaching, and Performance Management Meetings
Provided by: Human Resources CE
Here is a 20-hour course that can turn non-interviewers into good interviewers—and good interviewers into great interviewers. Whether you're a general manager or human resources specialist, the fact is that you do some interviewing (formally or informally) virtually every day. This course will help you sharpen such skills as open-ended questionin...
Lessons Learned: Contact Lenses, Adverse Events and Bacterial Keratitis
Provided by: Optometry Continuing Education
A look at the complex relationships between edema, lens wear patterns and ocular defenses....
Certified Alternative Dispute Resolution Specialist
Provided by: New England Institute of Technology
The Certified Alternative Dispute Resolution Specialist (ADR) program will prepare you for an exciting career in alternative dispute resolution. ADR is the practice of seeking nonlegal alternatives to resolving conflicts and disputes. Through this three-course program, you'll learn valuable mediation skills in addition to specialty skills that rela...
Risk Management (HRCI: PHR/SPHR aligned)
Provided by: University of New Mexico Continuing Education
This course examines various steps in the risk management process and risk management strategies in terms of business continuity planning and liability insurance. The course also discusses arguably the most important employee health and safety regulation for HR professionals, the Occupational Safety and Health Act. The course also presents some oth...
Download The Warren Alpert Medical School of Brown University Mobile CME App
Provided by: The Warren Alpert Medical School of Brown University
The Warren Alpert Medical School is accredited by the Accreditation Council for Continuing Medical Education to sponsor continuing medical education for physicians....
Treating Opioid Use Disorder with Buprenorphine /Naloxone (Online)
Provided by: University of Maryland School of Pharmacy: CIPS Knowledge Enterprise
Opioid Use Disorders are a growing problem in the U.S. The unique knowledge, skills, and responsibilities pharmacists possess are critical to opioid abuse prevention, education, and treatment. Treating Opioid Use Disorder with Buprenorphine/Naloxone (Online) (KE-CN#PAIN104) will detail the pharmacology of buprenorphine, its role in addiction manage...
TAACCCT Technology Support Package
Provided by: RXinsider (RXpreceptor)
The mission of RXinsider's TAACCCT Technology Support Package is to provide proven technology supporting Round 3 TAACCCT grant recipients. The package consists of three integrated technologies which support community colleges in all six TAACCCT Core Elements and the college's overall Program Strategy, including: - - Management and support of e...
Cultivating Profitable Relationships
Provided by: The Likeable Lawyer
Profitable relationships are important to a successful practice — whether to help you achieve client objectives, develop more business, or add a winning element to your team. This compelling 2-hour CLE seminar will help you foster key relationships, and develop a deeper understanding of how biases and perceptions affect cooperation and support in...
The Johns Hopkins Neuroradiology Review (EM)
Provided by: Johns Hopkins School of Medicine
Program Description This course is intended to address the needs of general radiologists and neuroradiologists practicing in the community. All course material will be presented in a case-based format to ensure the delivery of practical information in its clinical delivery of practical information in its clinical context. We will place great emph...