PCCA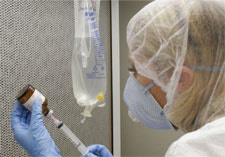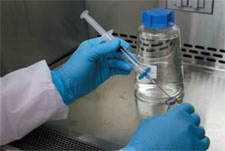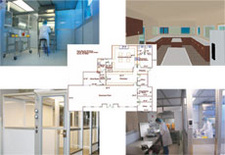 Pharmacy Compliance & Workflow Services
Does your pharmacy need help complying with USP <795> and <797> regulations?
Want to build a compounding lab or cleanroom and don't know where to begin?
Do you need help with becoming PCAB® - accredited?
Need help with workflow design to improve your pharmacy's daily operations?
Let PCCA's Pharmacy Compliance and Workflow Services Teams help you create and maintain efficient, well-designed and safe work environments.
PCCA Pharmacy Compliance
PCCA Pharmacy Compliance Specialists will conduct an audit of your facility and equipment to determine its compliance with USP <795> and <797> standards. During this one-to two-day analysis of your facility, PCCA can review your:
Documentation system
Training records
Process controls
Environmental monitoring
Aseptic process and technique
Equipment
Finished preparations testing
Quality assurance program.
PCCA's Workflow Services Team can help pharmacies that desire to become PCAB® accredited to develop a plan for achieving this outcome.
PCCA's Workflow
The Workflow Services Team is dedicated to providing our members with workflow and design solutions.
This team of experienced professionals can help pharmacies that desire to become Pharmacy Compounding Accreditation Board (PCAB®) accredited. They'll work with the PCCA member pharmacy to develop a plan to fill any deficiencies that may exist and work hand-in-hand to promote a successful outcome.
Also provided by this team are design services. Whether you are building a new pharmacy from the ground up or remodeling an existing space, PCCA's Cleanroom Design Specialist's, and Workflow/Flow Hood Specialist's are here to help. Design services include either full-store design or assistance with designing a compounding lab or cleanroom.
And, there's no need to stumble over your staff members or equipment when preparing a compound! The Workflow Services Team can come to your store to assist you with lab and store set-up, creating an efficient workflow for your practice.
To find out more or obtain a fee estimate, call PCCA at 800/331-2498 or visit our website for more information.