Air Link International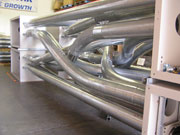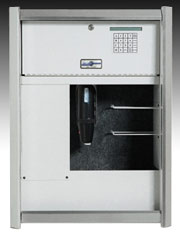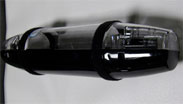 Founded in 1975, Air Link International has remained a leading full-service company for 47 years.
Offering quality and efficient custom solutions for pneumatic tube systems, Air Link has fitted more than 20,000 systems worldwide in over 10 countries. A family owned and operated company; Air Link designs and manufactures its own system components. Today, Air Link provides the ideal tube system solution for the quick and easy transport of sensitive goods to the medical industry.
Air Links flexible designs allow us to create the most efficient system to meet your needs ranging from the most basic system to a complex custom semi-automatic or fully-automatic multi-station computer programmed system. To ensure all your needs are met, our friendly customer service and sales staff work individually with customers to guarantee that the correct system for your location is delivered. Once the right system is fitted, customers can take advantage of Air Links nation-wide network of independent companies to install the new air tube system anywhere in America.
Ideal for:
Laboratories
Hospitals
Blood Banks
Pharmacies
Emergency Rooms
Intensive Care Units
Surgery, Radiology
Dialysis
Central Stores
Patient Nursing Stations
Choose Your System
Point-to-Point System:
Two-way dedicated sending & receiving system, designed to transfer carriers with contents between two designated locations. This system is ideal when the job requires information sharing from two different locations without the need to interrupt production for transfer.
Semi-Automatic System:
The Semi-Automatic systems function with a main station as a transfer hub and can be set-up to deliver and receive from multiple remote stations. Remote stations are configured to only send directly to the main station, whereas the designated main station can send to any of the remote stations. These systems are ideal when information is collected from multiple departments and processed at a central department. It is easily expandable for additional locations, and can be easily upgraded to a fully-automatic system.
Fully-Automatic System:
The Fully-Automatic system integrates an entire network of stations to transfer documents, cash, lab samples, medications or small items from all points. In this system, all destinations can send and receive to each of the other stations. This system is typically used when a larger number of interacting stations are needed (usually four or more). The Fully-Automatic system is an affordable option for facilities requiring high volume transfer and is easily expandable at any time. Additionally, this system uses up to 50% less electricity with pneumatically controlled devices as opposed to electric-mechanical devices.
Click on the "Visit Our Website" link to request additional information on Air Link Pneumatic Tube Systems.