Anton Bauer Inc.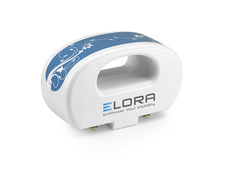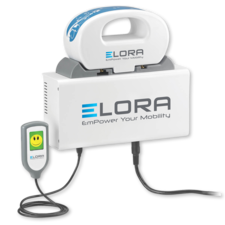 ELORA
ELORA International is a company founded on the principles of bringing value innovation to healthcare providers with a mission of improving patient care. The Executive Team has more than 50 years of combined healthcare technology experience with a track record of performance in this industry. We are committed to market leading innovation that safely, simply and cost-effectively solves challenges in the ever-evolving Electronic Health Records/Mobile Medical Cart markets.
Simple
ELORA makes life simple for care providers. Our batteries are 20% lighter than alternative products, offering an easy "swap" process that eliminates heavy lifting and unneeded stress. Our mobile power solution is adaptable to all workstations on wheels and scalable to provide the power you need where you need it.
Reliable
Leveraging 60 years of engineering expertise., ELORA uses Anton Bauer's proprietary honeycomb cooling design to deliver a SAFE, RELIABLE, and COOL mobile power solution. The ELORA Mobile Power Solution has been field tested with more than 20,000 batteries in circulation, while meeting the most rigorous quality standards for healthcare (IEC 60601 & 62133).
Affordable
Our mobile power solution brings new life to your existing fleet of workstations on wheels. "Hot Swap" technology allows you to put more carts to work for your clinicians, eliminating down time while recharging and reducing the need to allocate limited capital to new cart purchases. We designed this system with ROI in mind.
240Wh Lithium-Ion Battery
This lightweight, high-capacity Lithium-Ion battery delivers long, reliable run-times. The simple, stylish and ergonomic design makes it easy for caregivers to install and remove the battery using one-handed operation.
Size: 7.85 x 3.24 x 4.79 in. (19.93 x 8.22 x 12.16 cm)
Weight: 4 lbs. (1.8 kg)
Run-time: 6-8 hours (approximately) Average run-time based on 30-40 watt draw
Electrically safe certifications: advanced protection circuitry, IEC 62133, EN 62133:2003, UL 2054, CAN/CSA-C22.2 No. 60950-1-07, UL 60950-1 and DOT 38.3
ELORA Interface
The Elora Battery Interface can easily integrate with nearly every mobile workstation, patient monitoring system or mobile medical device that requires power. The scalable, small form factor battery interface is designed for easy battery installation and removal, as well as a secure battery fit.
Size: 11.06 x 7.28 x 3.74 in.(28.09 x 18.49 x 9.49 cm)
Weight: 4.25lbs. (1.9 kg)
Multi-Position Mounting Plate – installsion many common mobile workstation or patient monitoring devices
Built-in AC inverter to allow compatibility with 3-prong plugs
Internal battery to maintain continuous power during battery swaps
Optional power supply allows the interface