NuAire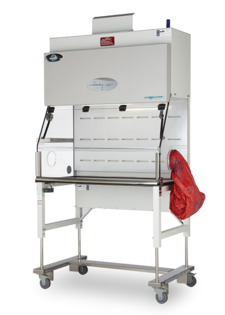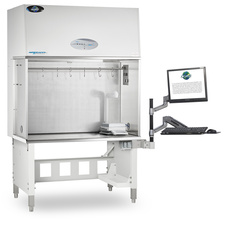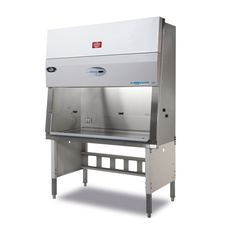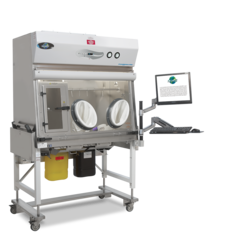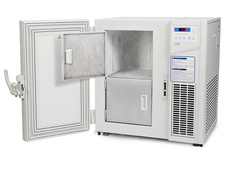 USP 797 and USP 800 Compounding Equipment
For over 40 years, NuAire has consistently led the pharmacy compounding industry in safety standards and customer satisfac¬tion. We obsess over our customers' needs and tailor unique solutions to meet those needs. With invaluable input from customers like you, we now offer a wide range of laminar airflow workstations (LAFWs), containment ventilated enclosures (CVEs), biological safety cabinets (BSCs), ultralow temperature (ULT) freez¬ers, Restricted Access Barrier Systems (RABS), and much more. With our cutting-edge robotic sheet metal facility, we can deliver you custom, innovative pharmacy compounding solutions in addition to the standard products that we sell.
Sterile Hazardous Drug Compounding
The LabGard Class II Type A2 & Type B2 Biological Safety Cabinets (BSCs) effectively operate as Containment-Primary Engineering Controls (C-PECs) for sterile hazardous pharmacy drug compounding. C-PECs provide USP 800 compliant product, personnel, and environmental protection that can be externally exhausted after passing through HEPA filtration.
The PharmaGard Restricted Access Barrier System (RABS) series offers a physical barrier between personnel and product. The positive pressure Compounding Aseptic Isolator (CAI) protects the non-hazardous compounded sterile preparation inside, while our negative pressure Compounding Aseptic Containment Isolators (CACIs) offer containment for hazardous sterile preparations and a choice of a model that recirculates most air to the work zone or another that is total exhaust. NuAire offers accessories so that either of these CACI models can be connected to external exhaust in compliance with USP 800.
Sterile Non-Hazardous Drug Compounding
The AireGard Laminar Airflow Workstation (LAFW) series operates as a Primary Engineering Control (PEC) that complies with USP 797 by providing product protection by flushing the work surface with vertical or horizontal ISO class 5 air.
Non-Sterile Hazardous Drug Compounding
The LabGard NU-813 Containment Ventilated Enclosure (CVE) or Class I BSC also effectively operates as a C-PEC that complies with USP 800 for non-sterile hazardous drug compounding. The NU-813 offers personnel and environmental protection by creating a constant 80 fpm (0.41 m/s) air inflow that is exhausted through HEPA filters.
Cold Storage
The Blizzard -86°C Ultralow Temperature (ULT) Freezer series provides consistent storage temperatures of -40°C to -86°C, ideal for vaccine storage, and are equipped with energy efficient compressor motors. All NuAire freezer models utilize environmentally friendly hydrocarbon (HC) refrigerants and vacuum insulated polyurethane (VIP) chamber walls. Available capacities range from 3.5 to 14.8 ft3 (100 to 828 L).
Features & Benefits
NuAire pharmacy compounding workstations can be fitted with an optional IV bar with 6+ SST hooks, mechanical auto-rising base stands, ergonomic arm attachments for computer monitor + keyboard/mouse, and glass sidewalls for added visibility.