The Baker Company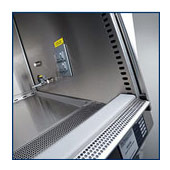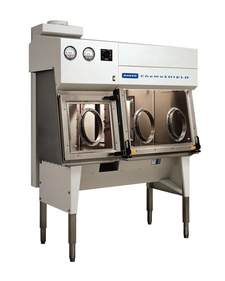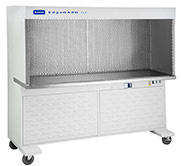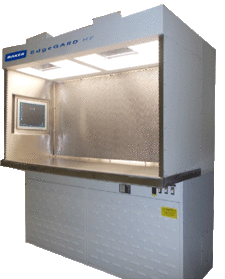 Pharmacy Compounding Solutions
Baker has a long history of providing the highest quality containment and clean air products for retail, hospital and clinical pharmacy applications. Our products continue to set the industry standard for safety, performance, operating efficiencies and ergonomics through innovative research, meticulous engineering and on-going testing.
With pharmacy laws, guidelines and regulations targeting the preparation of sterile injectable drugs, clean air and containment equipment is playing an increasingly critical role in day-to-day pharmacy operations. Laminar-flow clean benches, gloveboxes and biological safety cabinets are required in-house elements for minimizing potential contamination and exposure during compounding.
Solutions from Baker
For 60 years The Baker Company has been helping our customers advance science, discovery, and clinical care by providing the right equipment to meet their needs. We look forward to working with you!
We are committed to helping you protect your patients and employees, and offer a full range of products to help you be compliant with USP <795>, <797>, and <800> including:
PHARMACY GLOVE BOXES
SterilSHIELD® Compounding Aseptic Isolator
Positive pressure sterility assurance barrier glove box for complete product protection when compounding non-hazardous pharmaceutical compounds and related clinical, pharmacy and process applications.
ChemoSHIELD® Compounding Aseptic Containment Isolator
For sterile compounding of hazardous or potent pharmaceutical compounds, chemotherapy agents and IV admixtures that can be harmful to pharmacy personnel.
BIOSAFETY CABINETS
SterilGARD® e3, Class II, Type A2 Biological Safety Cabinet
The most energy efficient, comfortable and safe A2 cabinet in the industry, the SterilGARD e3 is designed for sterile product preparation and biological experimentation involving agents of low to moderate risk. Also available is the compact model SG-303, a 3-foot biosafety cabinet with a smaller footprint for low-volume facilities.
BioChemGARD® e3, Class II, Type B2 Total Exhaust Biological Safety Cabinet
The BioChemGARD® e3 is a breakthrough in total-exhaust biological safety cabinets. Engineered specifically for laboratories that need containment and removal of vapors, mists and particulates, the BioChemGARD e3 has a revolutionary airflow system that increases users' comfort and productivity while decreasing the overall operating costs. Designed for biological testing and product preparation involving low to moderate risk agents where chemical effluent is present and clean air is essential.
LAMINAR FLOW CLEAN BENCHES
With a spacious work area and brightly illuminated for maximum productivity and unique high velocity air return slots, EdgeGARD® HF Clean Bench offers both user comfort and product protection. Horizontal and vertical flow models are available.
OPTIONAL REMOTE COMPOUNDING VALIDATION PACKAGE
Phocus Rx Remote Compounding Validation
Phocus Rx remote compounding validation system from Grifols is a "plug & play" solution that provides a safe, reliable and easy-to-use environment to document and validate the compounding of prescription IV drugs. The system improves quality assurance and workflow efficiency by helping to ensure that medications are prepared correctly and labels are accurate. Baker biosafety cabinets and clean benches are available fully integrated with Phocus Rx.