Micro Merchant Systems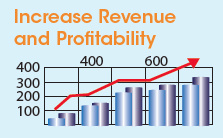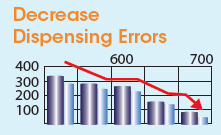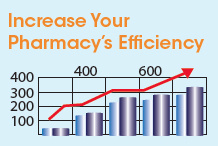 ...because it's not just filling prescriptions any more...
The focus of a pharmacist has always been to help people. You need tools that ensure dispensing errors are caught before the medication is delivered to the patient and at the same time make sure that the workflow in the pharmacy contributes to the pharmacy's efficiency and productivity to ultimately do what you had wanted to do in the first place… HELP your PATIENTS.
For over 25 years, Micro Merchant Systems has provided solutions to independent pharmacies.
Micro Merchant Systems Inc, over the years has been working hand in hand with pharmacies and helping them cut down costs and improve productivity. All MMS products have been designed with extensive input from pharmacists and utilizing the latest and advanced technologies like Microsoft® .net and SQL relational database technologies. Our products are fully secure and comply with HIPAA standards.
The rationale behind our product line's success is to have individual, customizable products that are designed to thoroughly fulfill specific needs in your pharmacy:
PrimeRx: PrimeRx, our core product, is absolutely essential to every pharmacy! PrimeRx uniquely combines its user friendly features with the support of the Windows backbone. This strong combination generates a program that is not only aesthetic and appealing in its design, but is also easily manageable at all skill levels.
PrimePOS: PrimePOS is our state of the art Point of Sale system which ascertains rapid and precise customer check-outs. In addition, PrimePOS fully integrates with PrimeRx, our pharmacy software. Individually, each program is great but their partnership is exceptional! It empowers you to manage your inventory more efficiently, keeps in house thefts in check and provides complete accountability of daily operations.
PrimeESC: PrimeESC (Electronic Signature Capture) is a sleek, high-tech module that scans and links your patient's signature to his/her record in your pharmacy system. This product is ideal for pharmacies looking to handle their paperwork in an orderly and organized fashion. Often, pharmacies have a tough time keeping a record of prescription pick up. PrimeESC helps you with this task by maintaining an electronic log with the customer...
PrimeDMS: PrimeDMS (Document Management System) is a comprehensive process that allows you to scan Rx, Patients ID cards, Insurance Statements, Letters from Doctors, Drug Manufacturers and basically everything that is paper in to a digital image that is then stored and attached to its respective records.
PrimeDelivery: PrimeDelivery provides a very efficient and robust solution for managing patient deliveries. PrimeDelivery increases the accuracy and efficiency in the workflow of the pharmacy. It consists of two modules (In House and Wireless) so that the pharmacies can choose either one of the modules or use them both together for maximum effectiveness.
PrimeWeb: Recently, the Internet Expansion has broken boundaries by making the entire World accessible with just a mouse click. Therefore, PrimeWeb has taken this concept and applied it to Healthcare by bringing Patients, Doctors, Health Facilities and Pharmacies closer than ever before.
We help the pharmacies of today…become the pharmacies of tomorrow.