Pharmacy Automation Supplies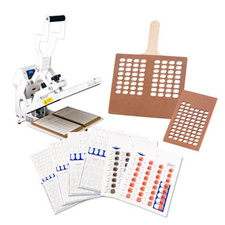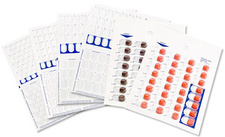 Canít find the right supplier for the unit or multi-dose packaging used in your operations?
Pharmacy Automation Supplies (PAS) is your answer. Whether youíre an independent pharmacy supplying a local home with 30 day cold-seal cards, a retail store interested in supplying your patients a choice in the packaging they receive their prescription in, a high volume specialty LTC pharmacy using multi-dose cards, or a repackager using high volume heat seal cards with automation PAS has a solution. As a manufacturer our run & hold business model provides long run discounts and same day releases while our direct to end user sales channel eliminates brokers, middlemen, and wholesalers allowing you to get the most competitive pricing in the market.
For pharmacies who want to increase their visibility and branding, PAS has an in-house art department to assist with adding logos/colors to long runs of blister cards. If you prefer the convenience and flexibility of ordering a case at a time on your schedule, PAS carries stock blisters & cards in our warehouse available for release within one business day at our industry leading long run pricing.
PASís blister card program supports our goal of being a cost saving solution for ALL the consumables used in pharmacy. In addition to blister cards our 20 flexographic presses make us one of the industryís largest manufacturers of Direct Thermal, Thermal Transfer, Laser, Piggyback, Reorder pull tab, Specialty, IV, and many more labels used in all pharmacy environments. PAS also manufactures paper bags and is a wholesale distributor of authentic Lexmark toners, thermal transfer ribbons, pharmacy vials, plastic bags, and more. Our mission has always been to help pharmacies save time, and increase profits, efficiency, and productivity and we deliver on that goal daily by helping our customers consolidate vendors without ever sacrificing price or quality.

As one of the industry leaders Pharmacy Automation Supplies recognizes that the products we manufacture are relied on to perform every day in the demanding world of pharmacy. Our reputation for quality, and responsiveness to the changing needs of our customers & in the industry, are just two of the reasons PAS has grown over the past 100 years from a small printing company to one of the most counted on suppliers in the industry.
Contact one of our support specialists today to learn how our unit dose, multi-dose, and consumable solutions can support your operations AND help save you money in an increasingly competitive marketplace!