ARxIUM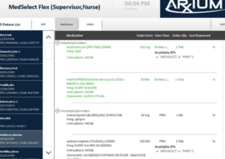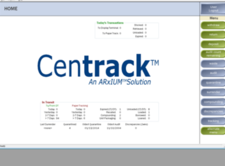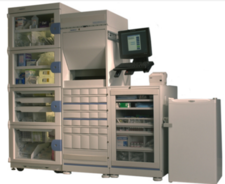 ARxIUM delivers best-in-class technology and unparalleled expertise focused on helping pharmacies of all sizes and types improve safety, productivity and efficiency. We provide comprehensive and scalable pharmacy solutions for every segment of the pharmacy market – health systems, long-term care, retail, and central fill – designed with category-leading automation hardware and workflow software, and supported by unmatched industry knowledge.
Automated Dispensing Cabients:
MedSelect™ Flex, the cornerstone of the ARxIUM automated dispensing cabinet (ADC) solution line, offers hospitals and long term care pharmacy providers a modular and scalable solution that helps reduce medication errors, control costs, comply with regulatory agencies and increase staff productivity. This is accomplished through multiple levels of security, best-in-class data storage, robust reporting capabilities, true unit dose dispensing and single item access capabilities.
Centrack™ is designed to close the loop on monitoring the complete life cycle of controlled substances in any facility, providing value in three key areas: increased inventory management, cost control and regulatory compliance.
Nurses WorkStation (NWS) is designed to address the increased demand on nurses' time. The new NWS design increases the speed of dispensing, improves patient safety and reduces stress and distractions. By providing remote access to the automated dispensing cabinet, NWS enhances efficiency – allowing nurses to review and queue orders, and document waste and discrepancies – without being forced to return repeatedly to the physical cabinet location.
SupplySelect leverages the MedSelect design concept to help facilities better manage their supplies inside and outside the pharmacy. This comprehensive, modular storage and tracking system helps facilities reduce time retrieving supplies or addressing lost product and usage data. With the ability to share the same server as MedSelect Flex, facilities can enjoy a complete medication and supply management solution.