ARxIUM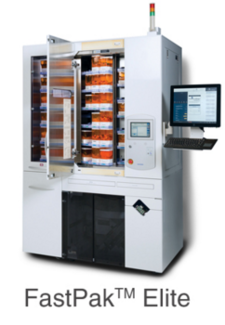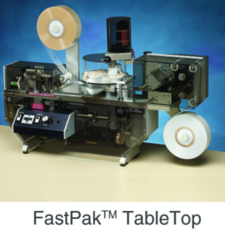 ARxIUM delivers best-in-class technology and unparalleled expertise focused on helping pharmacies of all sizes and types improve safety, productivity and efficiency. We provide comprehensive and scalable pharmacy solutions for every segment of the pharmacy market – health systems, long-term care, retail, and central fill – designed with category-leading automation hardware and workflow software, and supported by unmatched industry knowledge.
FastPak™
The FastPak™ line of packaging solutions is designed to provide scalable options for virtually any facility that has a need for packaging unit dose and/or multi-dose orders.
FastPak™ Elite:
The newest innovation in solid oral medication pouch packaging from ARxIUM for retail, long-term care and hospital pharmacies. This premium packager offers unparalleled versatility and modular configuration providing limitless formulary capabilities. Featuring 100% smart canisters, which can be placed anywhere in the device, the FastPak Elite enables you to automate up to 100% of your oral solid medications.
FastPak™ Verify:
A pouch verification solution designed to work with FastPak automated packaging systems. This new tool improves the efficiency of the pharmacy by automating the verification process of packaged oral solids by analyzing the quantity, shape and color of every pill in a package to ensure it matches the expected prescription for a given patient.
FastPak™ TableTop
Your primary unit dose packaging system, a complementary addition to another unit dose system, or a readily available backup solution. The horizontal operation virtually eliminates pill crushing and gel cap melting that is common with competing vertical-feed systems. The small footprint allows the systems to be placed in any location with no remodeling or disruption. The ability to add barcodes enables pharmacies to implement bedside barcode verification for medication administration.