Live Oak Bank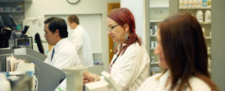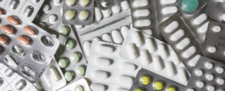 Buying a Pharmacy
Our mission is to create an unprecedented banking experience for small business owners nationwide, through service and technology. Live Oak Bank is not your traditional bank. With a laser focus on innovation in finance and technology, we bring efficiency and excellence to the lending process. We believe deeply in personal service and focus on taking care of our customers throughout the life of the relationship.
Your Pharmacy Financing Partner
Live Oak Bank knows pharmacy. In fact, you could argue we're the largest investor in community pharmacies, lending close to $700 million to the industry since 2010. Working with a lender who understands your business results in a smoother, more efficient lending process—and a loan package that meets your specific needs, whether you want to refinance, make an acquisition or sell your pharmacy.
What Makes a Live Oak Loan Different?
Average pharmacy loan closes in 47 days
Dedicated Pharmacy Lending Team focused only on pharmacy loans
Technology-enabled, efficient loan process
Customized loans tailored for pharmacies to acquire, reinvest and grow
Peer experts who understand your pharmacy business
Customer education, tools and resources to keep you informed and thriving
So Many Ways to Grow
We understand the opportunities and challenges community pharmacies face. Diversifying your business may help you achieve desired growth. Our financing options allow you to move towards your dreams with confidence.
Financing for Telepharmacy
Financing for Prescription File Buys
Financing for Pharmacy Automation