Integra Inc.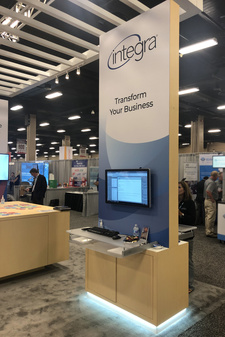 PrimeCare®
Pharmacy Management System for closed-door, institutional, and long-term care pharmacies
Flexible Pharmacy Management
Integra's PrimeCare is designed for closed-door, institutional, and long-term care pharmacies serving skilled nursing, mental health, and assisted-living facilities. Our Pharmacy at a Glance dashboard displays queue information to alert you to potential bottlenecks. PrimeCare is developed specifically for the rigors of institutional pharmacy and provides time-saving and productivity-enhancing technology, including workflow and simplified billing and reporting.
WebConnect™
With WebConnect, facilities can view profiles, order refill medications, maintain ancillary orders, access clinical information, and print MARs. WebConnect's application for iPad® and other devices is intuitive and provides mobility within the facility in a secure, HIPAA-compliant environment.
Interfaces
PrimeCare interfaces with other technologies to improve efficiency, reduce duplicate data entry, and improve customer service. Our hundreds of ready-made interfaces, including most eMARs, document management, and packaging systems use industry standards, such as HL7®, XML, web services, and NCPDP® SCRIPT 10.6 to ensure reliable, accurate communications.
Built-in Forms
Fill Lists streamline unit dose filling and billing, and PrimeCare contains easy-to-use forms, including:
93 Physician Order forms
98 Medical Administration records
13 Psychotropic Medication Forms
PrimeCare integrates with QS/1's SystemOne® for HME, Web Refill Services, Remote Backup, Multi-Site Management (MSM™) and many other QS/1 products and services.
Contact us by clicking the links above!