Leiters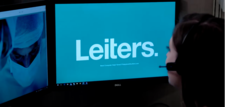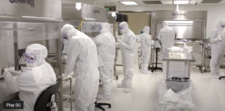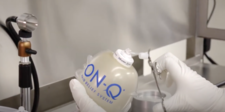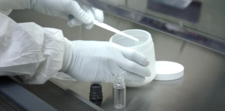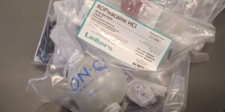 Helping you deliver better medicine to more people.
Leiters is a trusted FDA-registered 503B outsourcing provider of high-quality ophthalmology and hospital-based services.
We are committed to providing healthcare professionals and their patients with high-quality medications.
Our team of experts in sterile pharmaceutical manufacturing, repackaging, and pharmacy provides a sophisticated understanding of what it takes to elevate the quality and consistency of supply in outsourcing.
We combine our team, our robust processes, and our state-of-the-art outsourcing facilities to ensure the highest quality products and services.
We believe the most important consumer of our products are patients, and patients have trusted Leiters with their health for nearly a century.
The People
We are defining a new standard of quality that starts with an experienced, passionate team that cares about the health and safety of the patient. Our multi-disciplinary team of professionals consists of quality assurance experts, microbiologists chemists, and pharmacists. The experienced team ensures only the highest and most rigorous standards are satisfied for each batch of product manufactured, tested and released. The Leitersí multi-disciplinary team brings years of experience from large sterile injectable pharmaceutical companies, hospital pharmacies, and academia. A quality mindset is deep rooted in our highly skilled team through extensive training, which includes cGMP training, and aseptic processing training. This highly trained team ensures quality, consistency and compliance with all released products. Leiters stands apart by focusing on one singular purpose: bringing health to outsourcing.
The Place
This is the place where quality means everything.
Our FDA-registered 503B outsourcing facility is located in Denver, Colorado. With increasing regulatory pressure, there is a growing need for higher standards in pharmaceutical outsourcing. Leitersí facility in Denver was designed to exceed traditional outsourcing facilities and was constructed with the patient in mind. We are defining a source for greater accountability with our facility in Colorado. Our state-of-the-art facility ensures quality, consistency and compliance with all released products.
FDA-registered cGMP compliant 503B outsourcing provider
Licensed to ship to all 50 states (+ the District of Columbia)
Continuous facility environmental monitoring to maintain product quality standards
Inspected by the FDA, State of California Board of Pharmacy, multiple health systems, group purchasing organizations, and other independent accreditation organizations
We invite you to visit our facility to better understand the cGMP regulations, sterile manufacturing processes, and automation we use to elevate the quality of our products and services. Come join the growing list of organizations who have visited our facilities.
The Product
Defining a source for greater accountability is imperative to drive better medicine. We believe that making better medicine starts with a broader perspective. Prioritizing what matters most and putting patients at the center of everything that we do helps us make better medicine. All sterile hospital and ophthalmology preparations are produced under the Human Drug Outsourcing Facilities under 503B of the FD&C Act (503B Guidance), Current Good Manufacturing Practices (cGMP) and exceed USP <797>. This strict set of manufacturing standards is designed to ensure the highest quality of compounded medications and maximum patient safety. For a full list of available hospital and ophthalmology products, see Products tab. Leiters compliance with strict guidance ensures quality, consistency, and compliance with all released products. Leiters stands apart by focusing on one singular purpose: bringing health to outsourcing.