Health Care Logistics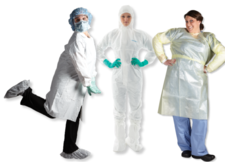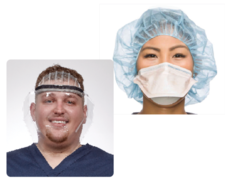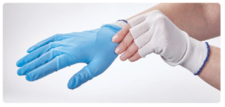 Disposable Protective Apparel
Masks and gloves may be top of mind when it comes to protective apparel, but PPE is a head-to-toe task. Skimp on coverage or quality and risk contaminating the delicate spaces team members work so hard to protect.
Find PPE disposables for all applications at the single-source resource, Health Care Logistics®. From an expansive selection of masks and gloves to gowns, bouffant covers, shoe covers, and more, caregivers can find a full range of coverage essentials to meet their needs — and inspection mandates.
When it comes to the cleanroom, HCL® offers sterile and non-sterile protective garments compatible with requirements for all controlled environments. HCL also offers a full inventory of sterile and non-sterile PPE products that meet or exceed USP <800> minimum requirements for cytotoxic drug handling. Chemo gloves are available in an assortment of styles and meet ASTM-D6978-05 standards for protection.
Most sterile PPE items are individually packaged so they're cleanroom ready for quicker, easier donning, and greater compliance. Minimize microbial exposure and more confidently conquer contamination risk by stocking up on full-coverage favorites, all from one location!