CINTAS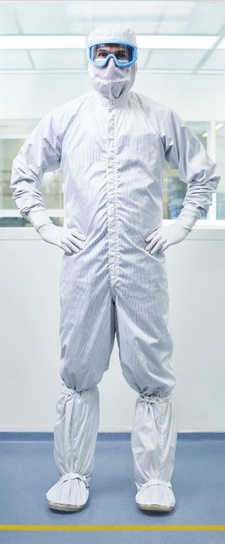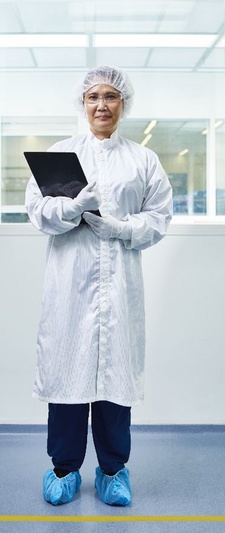 CINTAS CLEANROOM GARMENT PROGRAM
Your Cleanroom garment and supply vendors are critical to your business – without them, your cleanroom cannot operate.
With a vast range of reusable garments and products, ISO Certified processing / available sterilization, and personalized service from your dedicated sales service representative, partner with Cintas Cleanroom to keep your controlled environment Ready for the Workday®.
Whatever your contamination control requirements, Cintas has a range of garments and products in a variety of fabrics to help you manage your controlled environment.
CLEANROOM GARMENTS AND PRODUCTS
COVERALLS
Get the right Coverall for your specific controlled environment, delivered by Cintas.
FROCKS
Frock options to keep your employees in the cleanroom Ready™.
HOODS, GOGGLES, BOUFFANTS
A variety of options to keep you covered head-to-toe.
ESD LAB COATS
Anti-static garments for semiconductor and electronics applications.
FR CLEANROOM GARMENTS
Head-to-toe FR gowning solutions to help protect both the wearer and environment.
BOOTS AND SHOE COVERS
The right footwear for your controlled environment.
CLEANROOM MOPS
Mops and cleaning products to help you keep your cleanroom clean.
DISPOSABLE CLEANROOM PRODUCTS
Thousands of disposable cleanroom products, delivered to you and conveniently ordered and managed by your service sales representative on each service delivery.