COSHATT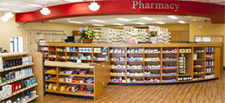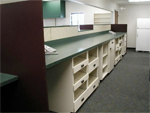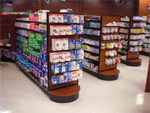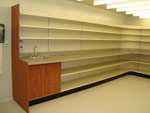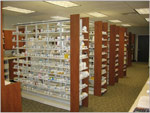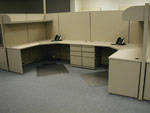 COSHATT
Your pharmacy fixture solution for over 50 years...
WHEN YOU WORK WITH US YOU ACCESS A WEALTH OF EXPERIENCE

ONE SOURCE... Pharmacy Shelving, Design, Furniture & Installation. Warehouse DIRECT to your location! An Authorized LOZIER Dealer shipping Nationwide!
It's all about serving YOUR NEEDS with shelving solutions for any retail or institutional pharmacy design since 1972. We are your "one stop shop" for pharmacy design consulting. Call us for Store Design, Display Shelving, Furniture and Installations that are all part of the "TURN KEY Service Concept". When your project is complete just unlock the door and start doing business.
Let our knowledge of traffic flows, efficient design and display solutions, common to every successful retail business, ensure the success of your new or renovated location.
Custom Solutions: Our designers are dedicated to seeking the best solutions for each project with custom space planning, 3-Dimensional AutoCad drawings, and finish selection
Installation: Our experienced installation specialists deliver, unload, and assemble all products on your schedule
Sales & Project Management: Our philosophy is to understand the needs of our customers, and respond to them with high value, innovative solutions in a prompt, experienced and enthusiastic manner.
We've built our reputation on establishing strong relationships with quality clients, superior suppliers and excellent service providers.
Pharmacy Shelving
Flex RX & Classic Shelving
Under-Counter Units
Pick-up/Drop-off Area
Check-out & Consultation Area
Retail Shelving
Merchandise Shelving
Display Showcasing
DME
Décor & Signage
Introducing COSHATT's exclusive Apothecary and Contemporary Retail Pharmacy lines!
APOTHO: An awe-inspiring collection of Modern Apothecary Fixtures, APOTHO enhances beautiful pharmacies with its sophisticated presence and nod to the past.
CONTEMPO: Sleek and lightly scaled for the contemporary pharmacy. Providing an elegant, refined consistency of finishes and exquisite craftsmanship combined with sophisticated modernity, and exceptional value.
Let us help you today...