Scientific Industries Inc.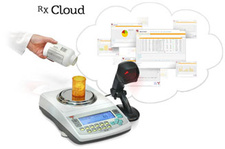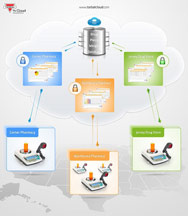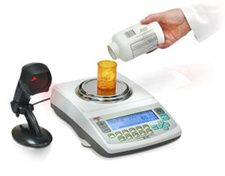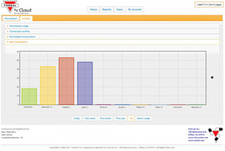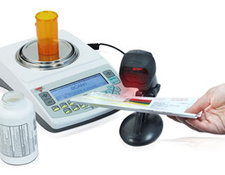 DRX-500s Cloud
The DRX-500s Cloud is Torbalís newest, top of the line pill counting scale. The scale mixes speed, accuracy, and an all-around ruggedness to provide a terrific return on investment in just weeks. Our pill counter connects to a Cloud Server via the internet where it transmits information back and forth during transactions. The server is preloaded with over 3,000 drug piece weights and provides access to the entire NDC drug database.
In addition, the cloud server provides its supervisors with an intuitive administrative panel to monitor all activity amongst the connected scales. The panel provides access to login permissions, transaction details, user activity, and email reporting & alerts for miscounts. The cloud server can be shared amongst all of the users, minimalizing updating responsibilities, or a private database can be configured specifically for you. The best part is the DRX-500s Cloud requires no setup, simply just plug and play!
Features:
Preloaded National Drug Code directory and Drug Weight Database
Ultra-Fast Counting with direct vial filling
Superb Inventory Counter
Advanced Pill Counting Accuracy
Pill Fragment Detection
Rx and NDC Verification
Private Online Cloud Account for detailed reporting and activity monitoring
Automatic E-mail Reporting and Instant E-mail Alerts for user caused miscounts
Automatic updating with Advanced Pill Counting Accuracy (APA)
Quick User Barcode login options
Prescription Size Tracking
Onscreen Instructions
Premium High Performance Laser Barcode Scanner
Transaction Printing
NTEP Certified and Legal for Trade
Counts 100 Tablets in Less Than 20 Seconds
A typical pill counting transaction of 60 pills, performed on a DRX500 scale connected to the TORBAL server is made in three easy steps, and can be performed under 20 seconds. The steps are simple: tare the vial, scan the NDC located on the supply bottle, and fill the count. During each count the scale displays the name of the drug and other important drug information.
Advanced Pill Counting Accuracy
APA is an advanced pill counting algorithm that quickly and efficiently adjusts for pill weight variations providing even greater accuracy when filling prescriptions. The feature is very easy to use and requires little user interaction. This system not only improves counting accuracy, it also speeds up the process significantly and eliminates the need for the pharmacist to count pills manually when updating average piece weights.
Interactive Administration Panel
The software is easily accessed and viewed with the use of a web browser such as Internet Explorer or Mozilla Firefox. Once logged-in, the administrators have access to detailed graphs, charts, and reports, of performed transactions. The admin panel is also used to setup users and configure the server. Each server offers great flexibility and can be configured to fit particular pharmacies needs and requirements.
Automatic Email Reporting and Alerts
The TORBAL server generates and automatically emails daily, weekly, monthly, and quarterly reports which include details about performed counting transactions, verifications, most frequently counting drugs, as well as detailed user activity. When using features such as prescription size or Rx verification, the TORBAL server monitors and records pill counting transactions to make sure that verification was performed successfully and that the count was filled accurately. If a user causes a miscount, by filling too many or not enough pills as required, or if a user fails Rx verification, the server instantly sends out an email alert to all administrators with a notification.
Rx NDC Verification
The NDC verification feature eliminates potential errors in prescription filling. It ensures that a prescription is correctly counted and filled. The feature allows the user to compare two NDC codes and check for a match. The NDC on your Rx label barcode is compared to the stock bottle barcode. If the two scanned NDC codes are the same the scale displays "Match OK" and allows you to proceed with pill counting. If the codes are different, the scale displays a "Failed" message. Pill counting transactions which have failed Rx verification are recorded by the server in a dedicated report. As soon as "Failed" Rx verification occurs the server instantly sends out an email alert notifying the administrators.